WPF

Training in Chennai
Learn WPF At GREENS TECHNOLOGY – No 1 WPF Training in chennai. Call +91 89399 15577 For More Details. Register today for learning basic WPF Training in chennai.
WPF Training in Chennai provides Real-time and Practical Trainings exclusively on WPF using VB.NET or C#. Windows Presentation Foundation (WPF) has quickly become the preferred framework for desktop GUI applications. Complete WPF will examine this key API beginning with the topics of XAML, code files and WPF development tools.
Students will learn about the WPF control content model, styles and control templates, data binding, graphical rendering services and the construction of navigationally-based applications. As well, attendees will gain hands on experience using both Visual Studio and Microsoft Expression Blend to build WPF applications.
Total Course Fee
: INR 5000 (Payable in installments).
FREE Demo Session:
Try two FREE CLASS to see for yourself the quality of training.
WPF Course Syllabus in Chennai
WPF Training iCourse Content
WPF training course content is exclusively designed with Basics through Advanced Concepts. This WPF course is specifically designed as per the Microsoft Official Curriculum (MOC) to provide COMPLETE PRACTICAL Training on Microsoft .NET WPF.
WPF
Introduction of WPF
Expression Blend
Content Controls
Layout Controls
Controls and Menus
Working with Properties
Pens and Brushes
Providing Input using Mouse and Keyboard
Data binding
Resources and Dictionaries
Styles & Triggers
Control Templates
Themes and Skins
Event Triggers and Animation
Commanding Concepts
Transformations and Effects
Fixed and Flow Documents
DOT NET Training Courses
Dot Net Course Highlights:
We are committed to provide Complete REALTIME and PRACTICAL Training and Microsoft Certification Training exclusively on C#, ASP.NET, Sql Server, WPF, WPF & Silverlight, LINQ & EntityFramework, DOT NET Live Projects, ASP.NET MVC, Design Pattern., MSBI, Sharepoint, SQL Server DBA. Study Material and Practice Material included with the course.
You can contact us @ +91 89399 15577 or fill in the Quick Enquiry form to get detailed information about WPF Training in Chennai. Join Greens Technology for Best WPF Training in Chennai.
STUDENTS TESTIMONIALS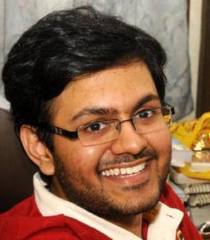 "My greetings to .net God Narendran of Greens temple.As a .net Pilgrim i have gained power of .net.I know what iam before entering to this holy place and now i know i have acquired magic power of .net.With your blessings iam going to enter in to programming world.I wish there was some way of showing my gratitude for all what you have done for me....Loving You...... UrsForever"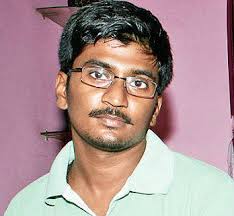 "I would like to say few words about dotnet training in adyar greens technology. It is really bestdotnet training center in the whole india i can say, i have never seen such an excellent faculty like Mr.Narendran...who is the best faculty. i feel very lucky and blessed to be a student of Mr.Narendran. He is the energetic person hyperactive. Student like me Does'nt feel bore in his class at all. I was irregular to my college but i was never absent to his class. I really love his way of class. thank you greens and thank you narendran sir. "
Previous
Next