Software Testing

Training in Chennai
Learn Software Testing Training In Chennai At GREENS TECHNOLOGY – No 1 Software Testing Training Institute In Chennai. Call @ 89399 15577 For More Details. Register today for learning basic Software Testing Training to go for advanced Software Testing Training in Chennai.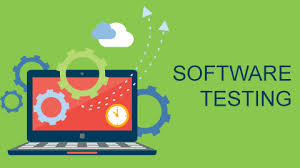 Job Oriented best Software Testing Training in Chennai? Greens Technologys is the No 1 Best Software Testing Training Institute in Chennai with Certification and Job Placements on both Manual, automation testing training like Selenium, QTP/UFT and Performance Testing Training Courses like LoadRunner and JMeter. Call 89399 15577 for Software Testing Training course details. With personal hands-on training in Chennai, and optional follow-up mentoring, you can guarantee that your Software testing training in Chennai investment provides the maximum benefit with Jobs and Certifications.
Get Trained at GREENS TECHNOLOGY and become a Software Testing Guru!
Software Testing TRAINING COURSE CONTENT
Software Testing Testing Training Course Fee: : 8,000/- only.
FREE Demo Session: Try two FREE CLASS to see for yourself the quality of training.
Duration: 55 - 60 hours
Software Testing Course Syllabus
Software Testing Testing Training Course Highlights:
We are committed to provide Complete PRACTICAL Training and Complete REALTIME Training exclusively on Selenium, QTP and Jmeter. Study Material and Practice Material included during the course. We are proud to mention that we are the Best institutes to provide Software Testing COMPLETE PRACTICAL REALTIME TRAINING and hence, closely working with various companies in India. Most of the trainees are references from our previous students. You can trust us for your Selenium, QTP, Jmeter Trainings! We are, today, one of the few best training companies providing complete practical trainings on Selenium, QTP and Jmeter.
Workday Training Course Description
Workday HCM was founded by David Duffield, the founder and former CEO of the ERP company PeopleSoft, and former PeopleSoft chief strategist Aneel Bhusri. It has a wide range of functions aimed at unifying human resource capabilities into a single, easy-to-use system. Workday, an on-demand cloud-based enterprise application that combine affordable ownership with an advanced approach to all businesses by providing blended Financial Management and Human Capital Management (HCM) applications. Workday Human Capital Management (HCM) combines Human Resource (HR) and Talent Management into a single system of record. It redefines global, mobile and diverse workforce management. This helps in recruiting the best talent, gaining insight into employee skills and needs, identifying and developing future leaders.
Workday Training Course Content
1) Two days free trial - If candidate likes this course, these days are adjusted in his actual schedule.
2) Live Project Exposure of Fortune companies.
3) Training by Subject Matter experts from CMM Level 5 companies
4) Running in two major financial cities of India – Chennai and Mumbai
5) Worldwide online training of QTP, Selenium, Loadurnner professional and corporate classes at affordable fees.
6) Our basic course worth more than the advanced course of other institutes/freelancers.
7) Free Interview preparations.
8) 100% free assistance for ISTQB/Loadrunner/QTP certifications.
9) 100 % guarantee in succeeding the certification at affordable fees.
10) Also provide online training to students of foreign countries.
Learn Loadrunner, QTP, ETL Testing, Software Testing training from the Best Testing Institute in Chennai
Software Testing Training Course Contents
Software Testing course content is exclusively designed with Basics through Advanced Concepts.
Software Testing (Basics + Advanced) + Automation Basics Class - Training Plan
Week 1: Software Development life cycle
1. Pre-SDLC steps – proposals, proof of concept, software project inception etc.
2. Waterfall model
Detailed process with special emphasis on QA role
Advantages and disadvantages of this model
3. V- Model – detailed analysis and practical application
4. Difference between Verification and Validation
5. Quality Assurance vs. Quality control
6. Unit Testing
Basics and techniques
Statement, decision and path coverage
7. Integration testing technique
Top-down & bottom-up approaches
Stubs
Drivers
8. Agile- Scrum model
Scrum model
Sprint
Business scenario where this model is applicable
Scrum board
Challenges & tips to overcome them
Comparative analysis of different development methodologies- Pros and Cons list
Role of QA team/testers in an Agile scrum model project
9. An introduction or familiarization of various popular testing types. For example:
Black box and white box testing
System testing
Security testing
Performance testing
Load testing
Usability testing
Accessibility testing
Regression testing
Database Testing
Functional testing vs. non-functional testing…etc.
Week 2 & Week 3: Software Test life cycle
1. Overview of the stages of STLC:
Test planning
Test design
Test execution
2. Test Plan walkthrough -Live Project document
3. Practical tips on how to identify the following items for the Test plan:
Scope
Test strategy
Effort Estimation
Milestone definition
Entry criteria
Exit Criteria
Defect Management process
4. Risk Management – Risk identification, Risk impact analysis and Risk Mitigation
5. Functional Specification document Walkthrough –Live Project
How to identify Test requirement based on FRD review
6. Test Templates creation and use
Test scenario template
Test case template
Test data template
Test plan
Defect report
Status report…etc
7. Test scenario creation – what are they, how to write them, why, when, etc.
8. Test documentation review- How to perform Peer reviews
9. Test cases creation
10. Test case optimization techniques
Boundary Value analysis
Equivalence partitioning
Error guessing
Decision tables
State transition diagrams
11. Risk based testing process and implementation
12. Traceability Matrix
13. Test readiness review process in detail
14. Test execution
How to plan for it
How to create test sets/suites
Test statuses and how to set them..etc
15. Test reporting
Daily status reports
Test metrics
16. 7 Quality tools
Pareto chart
Cause-effect diagrams
Control charts
Check sheets
Flow chart
Histogram
Scatter diagram
17. Software Configuration management, change management and version control
18. Defect management
Finding defects
Logging defects
Tracking and managing defects
Defect life cycle
19. UAT
QA team's role
UAT plan
UAT execution
Go/no-go decisions
Week 4- tools and automation
1. JIRA incident management tool – demo and learning tips
2. Bugzilla defect management tool - demo
3. qtest – Test management tool walkthrough
Note: We provide sample IDs and accesses to these tools so our participants can practice
4. QTP & Automation basics:
What, why, how, when, who, etc.
A practical demonstration of automation test creation, execution and optimization through QTP(HP UFT)
Learning resources for those interested in pursuing Automation career
Frameworks
Week 5- Career counseling
1. Certification guidance – Introduction to ISTQB CTFL, QAI's CSTE & CAST certifications
2. Resume guidance – how to create a resume, how to focus it towards skills etc., how to gather work experience to include in the resume etc.
3. Interview guidance
You can contact us @ 89399 15577 or fill in the enquiry form to get detailed information about Software Testing training in Chennai. Join Greens Technology for Best Software Testing training in Chennai.
STUDENTS TESTIMONIALS