Oracle Fusion HCM

Training in Chennai
Learn Oracle Fusion HCM Training In Chennai At GREENS TECHNOLOGY – No 1 Oracle Fusion HCM Training Institute In Chennai. Call @ 89399 15577 For More Details. Register today for learning basic Oracle Fusion HCM Training to go for advanced Oracle Fusion HCM Training in Chennai.
Oracle Fusion HCM Training in Chennai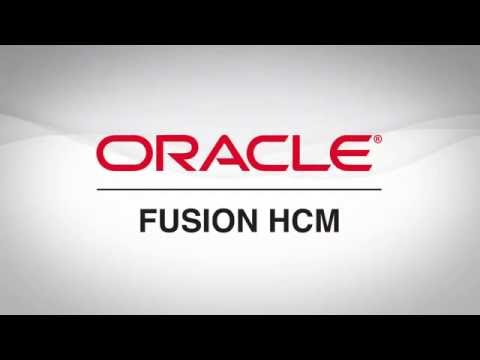 Oracle Fusion HCM 11g training in Chennai teaches you how to implement, configure, and use Oracle Fusion Compensation to manage base pay, individual compensation, workforce compensation, and total compensation statements.
Explore compensation setup and management tasks through lectures, discussions, demonstrations, and hands-on activities.
Get Trained at GREENS TECHNOLOGY and become a ORACLE Guru!
Oracle Fusion HCM TRAINING COURSE CONTENT
Oracle Fusion HCM 11g Training in Chennai Course Content
Oracle Fusion HCM certification Training covers topics such as: Global Human Resources, Security, People Management, Profile Management, and Workforce Structures
Lesson and Course Objectives
Course Schedule
Outline of Course Hands-On Activities
Oracle Fusion Resources
Introducing Oracle Fusion Applications and HCM Compensation
Oracle Fusion Deployment Options
Introduce Oracle Fusion Applications User Interface
Introduce the Manage Compensation and Analyze Total Compensation Main Business Activities
Define Security for HCM
HCM Security Setup and Maintenance
Roles Assigned to Users
Role-Based Access Control
Job and Duty Roles
Segregation of Manage Compensation and Analyze Total Compensation Duties by Job Role
The Security Reference Implementation
User Accounts and Role Provisioning
Managing Security Using HCM, OIM, and APM
Introducing Oracle Fusion Functional Setup Manager
Application Implementation Lifecycle
Functional Setup Enterprise Roles
Planning an Implementation
Configuring Offerings
Generating Setup Task Lists
Assigned Implementation Tasks
Maintaining Setup Data
Accessing Implementation Projects and Tasks
Define Workforce Structures
Employment Models Overview
Define Eligibility Profiles
Define Eligibility Overview
Manage Derived Factors
Planning and Prerequisites for Eligibility Profiles
Setting the Eligibility Profile Definition
Defining Eligibility Criteria
Define Elements, Balances and Formulas
Manage Fast Formulas
Manage Payroll Elements Overview
Element Templates
Element Entries and Input Values
Element Eligibility Criteria
Balance Feeds
Element Classifications Overview
Elements and the Payroll Employment Model
Define and Manage Base Pay
Grade Rate Overview
How Grades, Rates, Sets, and Legislative Data Groups Work Together
Validating Salary Using Grade Rates
Salary Terminology
Salary Basis Overview
Manage Base Pay Overview
Define and Manage Individual Compensation
Actions Overview
Individual Compensation Plans Overview
Introducing Compensation History
Awarding Variable Compensation Outside of the Regular Compensation Cycle
Manage Compensation
Define Approval Management for HCM
Approval Management Overview
Setting Up Approval Management
Manage Task Configurations
Approval Groups
Manage Workforce Compensation Plans Overview
Workforce Compensation Key Features and Capabilities
Global Settings
Configure Workforce Compensation Plan Foundation
Manage Compensation Plans
Configure Plan Details
Configure Plan Eligibility
Configure Plan Cycles
Configure Plan Currency
Plan Access Overview
Configure Feedback Survey
Configure Workforce Compensation Budgets
Budgeting Overview
Configure Budget Page Layout
Configure Workforce Compensation Worksheets
Compensation Components
Performance Ratings
Approvals
Alternate Approver Hierarchy
Compensation Change Statements
Alerts
Configure Worksheet Display Overview
Managing Security Using HCM, OIM, and APM
Configure Workforce Compensation Models and Reports
Modeling Overview
Reports Overview
Report Dimensions Overview
You can contact us @ 89399 15577 or fill in the enquiry form to get detailed information about Oracle Fusion HCM training in Chennai. Join Greens Technology for Best Oracle Fusion HCM training in Chennai.
STUDENTS TESTIMONIALS