Big data

Training in Chennai
Learn Big data Training In Chennai At GREENS TECHNOLOGY – No 1 Big data Training Institute In Chennai. Call @ 89399 15577 For More Details. Register today for learning basic Big data Training to go for advanced Big data Training in Chennai.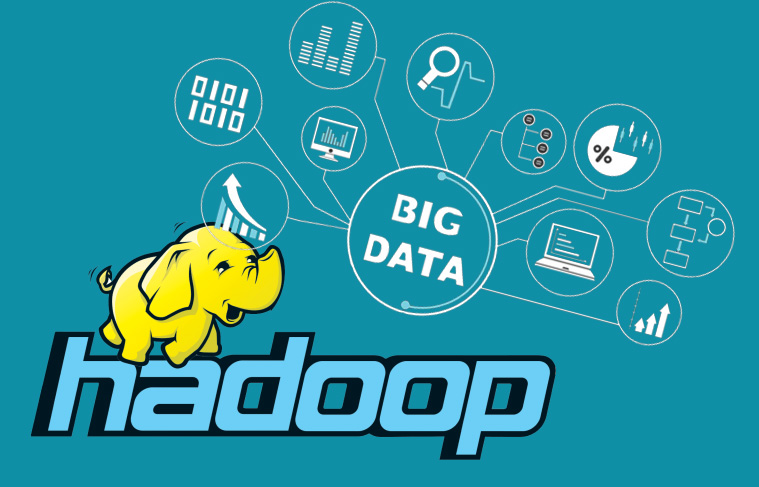 Big data refers to the large and complex set of data that are difficult to process using traditional processing systems. Stock exchanges like NYSE and BSE generates Terabytes of data every day. Social media sites like Facebook generates data that are approximately 500 times bigger than stock exchanges.
Hadoop is an open source project by Apache used for storage and processing of large volume of unstructured data in a distributed environment. Hadoop can scale up from single server to thousands of servers. Hadoop framework is used by large giants like Amazon, IBM, New York Times, Google, Facebook, Yahoo and the list is growing every day. Due to the larger investments companies make for Big Data the need for Hadoop Developers and Data Scientists who can analyse the data increases day by day.
Get Trained at GREENS TECHNOLOGY and become a Big data Guru!
BIG DATA TRAINING COURSE CONTENT
Who Should Join Hadoop Training Chennai?
Big Data industry has gained significant growth in recent years and recent surveys have estimated that the Big Data market is more than a $50 billion industry. Gartner survey has confirmed that 64% companies have invested in Big Data in 2013 and the number keeps increasing every year. With the challenges in handling and arriving at meaningful insights from Bigdata, opportunities are boundless for everyone who wants to get into Big data Hadoop ecosystem. Software Professionals working in outdated technologies, JAVA Professionals, Analytics Professionals, ETL Professionals, Data warehousing Professionals, Testing Professionals, Project Managers can undergo our Hadoop training in Chennai and make a career shift. Our Big Data Training in Chennai will give hands-on experience to you to meet the demands of industry needs.
Why Big data Training in Chennai at Greens Technology
Complimentary Training on Core JAVA
Hadoop Experts from industry with ample teaching Experience take Hadoop training in Chennai at Greens Technology
Practical Training with Many Real time projects and Case studies
Big Data Hadoop Training enables you to expertise the Hadoop framework concepts.
Course Created for Professionals by Professionals
Free Cloudera Certification Guidance as part of the Course
Rated as Best Hadoop Training Center in Chennai by Professionals and Industry Experts!
Master the tricks of data and analytics trade by pursuing a Big Data Certification.
Course Tracks
Big Data Hadoop Admin
Big Data Hadoop Developer
Big Data Analytics
High Level Hadoop Training Syllabus
Big Data – Challenges & Opportunities
Installation and Setup of Hadoop Cluster
Mastering HDFS (Hadoop Distributed File System)
MapReduce Hands-on using JAVA
Big Data Analytics using Pig and Hive
HBase and Hive Integration
Understanding of ZooKeeper
YARN Architecture
Understanding Hadoop framework
Linux Essentials for Hadoop
Mastering HBase
Data loading using Sqoop and Flume
Workflow Scheduler Using OoZie
Hands-on Real time Project
A survey from FastCompany reveals that for every 100 open Big Data jobs, there are only two qualified candidates. Are you ready for the Shift?
By the end of Hadoop Training in Chennai at Greens Technology you will Learn
Familiar with Installation and Working Environment of Bigdata Hadoop
Integration with SQL databases and movement of Data from Traditional Database to Hadoop and Vice versa
Be an expertise in the several components of Big Data Hadoop. Core Hadoop Components like HDFS, MapReduce, Hive, PIG, Sqoop and Flume with examples
Understand the various Hadoop Flavors
Gain knowledge in handling the techniques and tools of the Hadoop stack.
To learn how to Pattern matching with Apache Mahout & Machine learning
Scope of Hadoop in Future
Big Data Analytics job has become a trending one currently and it is believed to have a great scope in future as well. There is a survey which states Big Data Management and Analytics job opportunities has been increased in 2017 when compared to the past 2 years. This leads many IT professionals to switch their career to Hadoop by taking up Hadoop Training in Chennai. Many organizations prefer Big Data Analytics as it is necessary to store their large amount of data and retrieve the information when it is wanted. After this, many other organizations that have not used Big Data have also started using it in their organization which makes the demand for Big Data Analytics in town. One of the main advantages of Hadoop is the salary aspects, when you become Big Data Analyst with a proper training you may have a very good package over a year of experience, this is the main reason for people preferring Big Data Training in Chennai. Adding to it, there are lots of job opportunities available in India as well as abroad which gives you the hope of onsite jobs too. Putting upon all these factors in a count, Big Data Hadoop is trusted to have the stable platform in future. If you are in a dilemma in taking up Hadoop Training Chennai then it is the right time to make your move.
Greens Technology Academy is located in Prime location in Chennai at Velachery and T Nagar. We offer both weekend and weekdays courses to facilitate job seekers, fresh graduates and working professionals. Interested in our Hadoop Training in Chennai, call 89399 15577 or walk-in to our office to have a discussion with our student counsellor43 to know about Hadoop course syllabus, duration and fee structure.
It's the right time to upgrade your knowledge with Hadoop Training in Chennai, don't get left behind the bend. The Hadoop expert's professional program delivers the most precise and standard big data credential.
You can contact us @ 89399 15577 or fill in the enquiry form to get detailed information about Big data training in Chennai. Join Greens Technology for Best Big data training in Chennai.
STUDENTS TESTIMONIALS