Data Science

Training in Chennai
Learn Data Science Training In Chennai At GREENS TECHNOLOGY – No 1 Data Science Training Institute In Chennai. Call @ 89399 15577 For More Details. Register today for learning basic Data Science Training to go for advanced Data Science Training in Chennai.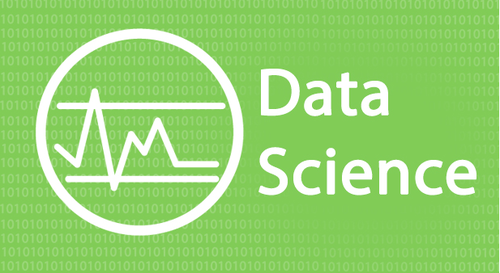 Expert Data Science Training taught by chief data scientist with real-world experience. This Data Science Course in Chennai is meant for students and professionals looking to enter the field of data analytics and work as a data scientist or a Artificial intelligence professionals.
Learn How to Become a Data Scientist? Our Data Science training in chennai includes R, Python, SAS, Hadoop, Spark, Machine Learning and Tableau with real time projects and assignments – Hands on 70 hours training on Live Data Science Project
Get Trained at GREENS TECHNOLOGY and become a DATA SCIENCE Guru!
DATA SCIENCE TRAINING COURSE CONTENT
About Data Science Course in Chennai
Greens Technology's Data science training helps you to understand the process of transforming data into knowledge, and R is one of the most popular programming language used by data scientists. We are currently handling 2.7 Zettabytes of data, 90% of this exorbitant data volume is generated in last few years We are living in data driven economy the combination of programming skills with data science is in extremely high demand
In this Data Science course in Chennai, you'll learn first learn about the practice of R Programming language, and Data Science. In a series of classes, you'll learn how to transform and clean your data, create and interpret descriptive statistics, data visualizations, and statistical models. Finally, you'll learn how to handle Data, make predictions using machine learning algorithms
Data Science Training Objectives
After completing this Data Science course, you will be able to:
Master basic Syntax in R
Preprocess the data before applying various machine learning algorithms
Perform operations in R including sorting, creating or importing data frame creation, basic data wrangling using DPLYR.
Write user defined functions and use control flow.
Master Visualizing the dataset using GGPLOT (picture reveals a lot of story about a dataset).
Distinguish between Supervised, Unsupervised and Reinforcement learning
Apply appropriate algorithm with problem statement for a given dataset whether to proceed with

Supervised Algorithms or
Unsupervised Algorithms or
Reinforcement learning
You can contact us @ 89399 15577 or fill in the enquiry form to get detailed information about Data Science training in Chennai. Join Greens Technology for Best Data Science training in Chennai.
STUDENTS TESTIMONIALS