Asp.Net

Training in Chennai
Learn Asp.Net Training In Chennai At GREENS TECHNOLOGY – No 1 Asp.Net Training Institute In Chennai. Call @ 89399 15577 For More Details. Register today for learning basic Asp.Net Training to go for advanced Asp.Net Training in Chennai.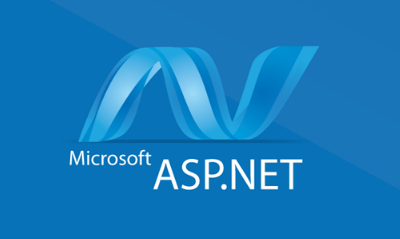 ASP.NET training in Chennai from the top Microsoft Certified Experts in IT industry. We are the best providers of ASP.NET Training in Chennai with excellent placements. (C#, ASP.NET, ADO.NET)
ASP.NET Training in Chennai provides C#, ASP.NET, ADO.NET Real-time and Practical Trainings exclusively on DOT NET. ASP.NET Training institute in Chennai has been providing the best possible ASP.NET Course in Chennai on both Classroom Trainings and Corporate Trainings for more than Seven years. Our ASP.NET training courses include C#, ASP.NET, ADO.NET. At ASP.NET Training Institute, we provide Complete PRACTICAL & REALTIME Trainings with Microsoft Certification Guidance, Case Studies and Projects exclusively on Microsoft ASP.NET
Get Trained at GREENS TECHNOLOGY and become a Asp.Net Guru!
Asp.Net TRAINING COURSE CONTENT
Course Fee(Payable in installment Mode).
FREE Demo Session: Try two FREE CLASS to see for yourself the quality of training.


Asp.Net Training in Chennai
Asp.Net training course content is exclusively designed with Basics through Advanced Concepts. This Asp.Net course is specifically designed as per the Microsoft Official Curriculum (MOC) to provide COMPLETE PRACTICAL Training on Asp.Net
Asp.Net Training Course Content
Web Programming Introduction
HTML and JavaScript
Traditional ASP Basics
ASP.NET Introduction & Controls
ASP.NET Architecture
CSS & Themes
Redirecting User to Another Page
Master Pages
Working with User Control
Validation Controls
ASP.NET State Management
Web Configuration File and Global.asax
Authentication & Authorization
Application Service Providers
Data Bound Controls
Web Caching
Globalization and Localization
AJAX.NET
Routing
Understanding & Publishing Web Application
ASP.NET Training Course Highlights:
The Asp.Net training course is designed to provide the students the complete knowledge of Asp.net. The Asp.net training is designed extensively to cover all the topics which includes the sample applications related to the topic which helps to understand the subject in depth. Our asp.net classes help the students to learn the Asp.Net course in a very practical approach which builds the student's technical skills. Our training course is developed with many practical examples which allow the beginner to understand the course very easily. Our Asp.net course will help to achieve excellent command on the course. So, learn asp.net to develop excellent programming skills.
You can contact us @ 89399 15577 or fill in the enquiry form to get detailed information about Asp.Net training in Chennai. Join Greens Technology for Best Asp.Net training in Chennai.
STUDENTS TESTIMONIALS