Workday

Training in Chennai
Learn Workday Training In Chennai At GREENS TECHNOLOGY – No 1 Workday Training Institute In Chennai. Call @ 89399 15577 For More Details. Register today for learning basic Workday Training to go for advanced Workday Training in Chennai.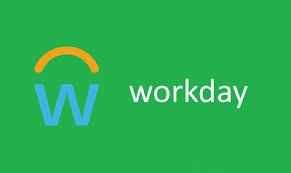 Workday is a leading provider of enterprise cloud applications for finance and human resources. Greens Technology provides Workday training in Chennai to freshers and Working professionals. Workday Human Capital Management is designed to address today's business challenges and help you answer all your people-related questions so you can grow your global workforce.
Get Trained at GREENS TECHNOLOGY and become a Workday Guru!
Workday TRAINING COURSE CONTENT
What is Workday?
Workday is a cloud-based, software-as-a-service (SaaS) system that enables human resources, payroll, and financial system functions.
Workday is a new generation of cloud-based applications that service human resources, payroll, and financial needs for organizations. Many companies are adopting Workday because of its ease of use, the flexibility the system provides, low cost of ownership, focus on providing functionality specific to higher education, and the collaborative nature of the functionality design process.
Workday has a modern interface and delivers services over the Internet. Workday stores everything in the cloud, eliminating the need to store and protect data locally. While we cannot customize the software to be unique to the University, Workday has many options which represent best in class business processes and functionality.
Workday also provides us the opportunity to work collaboratively with other higher education clients to develop functionality to suit the unique needs of higher education. This means Workday allows the flexibility and room to grow.
Workday Training Course Description
Workday HCM was founded by David Duffield, the founder and former CEO of the ERP company PeopleSoft, and former PeopleSoft chief strategist Aneel Bhusri. It has a wide range of functions aimed at unifying human resource capabilities into a single, easy-to-use system. Workday, an on-demand cloud-based enterprise application that combine affordable ownership with an advanced approach to all businesses by providing blended Financial Management and Human Capital Management (HCM) applications. Workday Human Capital Management (HCM) combines Human Resource (HR) and Talent Management into a single system of record. It redefines global, mobile and diverse workforce management. This helps in recruiting the best talent, gaining insight into employee skills and needs, identifying and developing future leaders.
Workday Training Course Content
Day 1 : Introduction to workday
Core Concepts and Navigations of Workday
Business Objects, Data Sources, Fields and Instances
PBO and RBO's
Day 2 : Workday HCM Functional
Organizations in Workday
Supervisory Organizations
Managing Supervisory Organizations
Organization Hierarchies
Staffing Models
Jobs and positions
Business Process
Day 3 : Workday Reporting
Introduction to Reporting
Workday delivered reports
Custom Reports and types
Advanced features of reporting
How to create complex advanced report
Day 4 : Calculated Fields
Overview of calculated fields
Working with important functions of calculated fields
Day 5 : EIB Integration
Introduction to EIB
Outbound EIB (RAAS,Custom report Transformation and Custom Transformation)
Inbound EIB
Day 6 : Cloud Connectors
Overview of Core Connector and Document Transformation
Integration Architecture Overview
Workday Connectors
Integration System Templates
Core Connector: Worker
Integration System Services
Integration System Attributes
Integration System Field Attributes
Integration System Field Overrides
Integration Sequence Generator
Integration Transaction Log
Integration Business Process
Integration System Security User
Document Transformation Integration System
Payroll Integration, PICOF
Day 7 : Workday Studio
What is Workday Studio
Pre-requisites for Workday Studio
How to download and Install Workday Studio
Familiarizing with Workday Studio
Components of Workday Studio
Creating Simple Integrations using Workday Studio
Creating complex Integrations using Workday Studio
How to get connected with Tenant
Deploying & Launching the Project
Testing Integration
You can contact us @ 89399 15577 or fill in the enquiry form to get detailed information about Workday training in Chennai. Join Greens Technology for Best Workday training in Chennai.
STUDENTS TESTIMONIALS