Oracle 12c

Training in Chennai
Learn Oracle 12c At GREENS TECHNOLOGY – No 1 Oracle 12c Training and Placement institute in chennai. Call 89399 15577 For More Details. Register today for learning basic Oracle 12c Training and Placement institute in chennai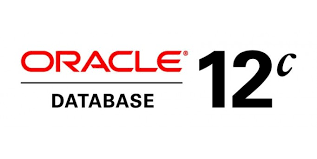 Greens Technologys in Chennai offers OCA and OCP Oracle 12c Training in Chennai with in-depth Exam preparation towards Oracle 11g, Oracle 12c Certification.
ated as No 1 Oracle training institute in Chennai for certification and Assured Placements. World-class Certified Oracle 12c Training Institute in Chennai for OCA and OCP
Get Trained at GREENS TECHNOLOGY and become a ORACLE 12c Guru!
My training is 100% Money Back Guarantee (Tuition fee) for Passing Online Examination with cent percent and ready to go live with production system immediately.
Oracle 12c Certification Training in Chennai
ORACLE Expert Training
Learn Oracle from the same team involved in Oracle product development.
Oracle Developer Certification Training
1Z0-061

Oracle Database 12c: SQL Fundamentals

1Z0-047

Oracle Database SQL Expert

1Z0-117

Oracle Database 11g Release 2: SQL Tuning

1Z0-051

Oracle Database 11g: SQL Fundamentals I

1Z0-147

Program with PL/SQL

1Z0-144

Oracle Database 11g: Program with PL/SQL
Oracle Database Administrators Certification Training
1Z0-062

Oracle Database 12c: Installation and Administration

1Z0-063

Oracle Database 12c: Advanced Administration

1Z0-051

Oracle Database 11g: SQL Fundamentals I

1Z0-052

Oracle Database 11g: Administration I

1Z0-053

Oracle Database 11g: Administration II
Oracle Database 10g: Real Application Clusters (RAC)
Administrator Certified Expert Training
1Z0-048

Oracle Database 10g R2: Real Application Clusters for Administrators
All Training Sessions are Completely Practical. Theory Material provided in Advance!!
Greens Technology Oracle Trainers
Worked earlier in Oracle Corporation, IBM, Google, Verizon, CSC, Tech Mahindra, Infosys etc.
Oracle SQL Training Course Contents
Introduction
Describe the features of Oracle Database 12c
Describe the salient features of Oracle Cloud 12c
Explain the theoretical and physical aspects of a relational database
Describe Oracle servers implementation of RDBMS and object relational database management system (ORDBMS)
1. Basic DATABASE Concept and SQL
Basic history of database concept: DBMS, RDBMS, ORDBMS
Advantage of ORACLE database and version information
Interface tools usage: sqlplus, isqlplus, sqldeveloper, Toad
SQL Language overview : DQL, DML, DDL, DCL, TCL
What is the usage of ANSI standard.
SELECT Command - Column Alias Rules, String data,
Concatenations with various data
Null Value handling with number and characters,
Arithmetic Operator
Concatenation Operator,
Eliminating Duplicate Rows
3. Single-Row Functions
Character Functions: UPPER, LOWER, INITCAP, LENGTH, SUBSTR, INSTR, LPAD, RPAD, CONCAT, LTRIM, RTRIM, TRIM, REPLACE, TRANSLATE, REVERSE
Number Functions: ROUND, TRUNC, MOD, POWER, CEIL , FLOOR, ABS
Dates Functions: SYSDATE, MONTHS_BETWEEN, NEXT_DAY, LAST_DAY, ADD_MONTHS, ROUND, TRUNC, Arithmetic on Date
Conversion Functions: Implicit Data-Type Conversion & Explicit Data-Type Conversion, TO_CHAR ,TO_NUMBER ,TO_DATE
General Functions: NVL , NVL2 , NULLIF, COALESCE
CASE Expression, DECODE
Nested function with real-time usage
4. JOINS
EQUI JOIN / SIMPLE JOIN / NORMAL JOIN
ANSI JOIN, LEFT OUTER, RIGHT OUTER, FULL OUTER
NATURAL JOIN, NATURAL OUTER JOINS
INNER JOIN, JOIN ... USING clause, JOIN ... ON clause,
CROSS JOIN, NON-EQUI JOIN, SELF JOIN
ORACLE STANDARD OUTER JOINS.
Multi table Joins, Complex Joins How to simplified complex joins.
You can contact us @ 89399 15577 or fill in the enquiry form to get detailed information about Oracle training in Chennai. Join Greens Technology for Best oracle training in Chennai.
STUDENTS TESTIMONIALS