Oracle Apps SCM

Training in Chennai
Learn Oracle Apps SCM Training In Chennai At GREENS TECHNOLOGY – No 1 Oracle Apps SCM Training Institute In Chennai. Call @ 89399 15577 For More Details. Register today for learning basic Oracle Apps SCM Training to go for advanced Oracle Apps SCM Training in Chennai. .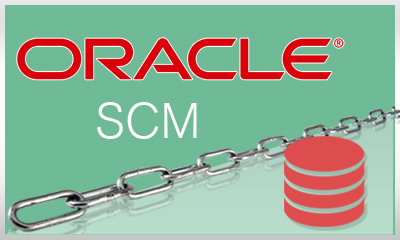 Expert Oracle Apps SCM Training in Chennai topics taught by experienced Oracle Certified Professionals (OCP) with extensive real-world experience. All of our other Oracle training will incorporate the Oracle11g and 12c New features, providing complete practical training for the latest Oracle 11g and 12c release.
Introducing the Most Practical, Precise and Inexpensive Oracle Apps SCM classes in Chennai
Greens Technologies, The Best Oracle Apps SCM Functional R12 Training institute in Chennai provides complete hands on training in Oracle EBS R12: E-Business Essentials and Oracle E-Business Suite R12: Inventory and Order Management Fundamentals curriculum. The E-Business Suite R12 Supply Chain Certified Expert Consultant, Purchasing and Order Management certifications demonstrate Oracle Certification Program's continuing commitment to enhancing and extending the Oracle E-Business Suite Supply Chain Management family of applications. Rated as the Best Oracle's E-Business Suite R12 Supply Chain Management training Center in Chennai.
Get Trained at GREENS TECHNOLOGY and become a ORACLE Guru!
Oracle Apps SCM TRAINING COURSE CONTENT
Top Quality Oracle Apps SCM Training Course in Chennai
Greens Technologies Trainings is the leading Oracle SCM training center in Chennai for Oracle Apps SCM Course where you can get class with highly qualified trainer. Oracle Apps SCM (Supply Chain Management) basically integrates and automates all key supply chain activities starting from design,planning,and procurement to manufacturing and fulfillment.
The Oracle Apps Modules covers in Oracle SCM Training Course are:
1.Inventory
2.Purchasing
3.Order Management
4.Brief Introduction to WIP and BOM Manufacturing Modules
5.Overview on R12 SCM Modules
6.New Features of R12 SCM Modules
Oracle R12 SCM Functional Training and certifications
1Z0-519

Oracle EBS R12.1 Inventory

1Z0-520

Oracle EBS R12.1 Purchasing

1Z0-521

Oracle EBS R12.1 Order Management
Oracle Apps SCM Training Course Objectives:
Define and maintain a cycle count
Understand performing inventory transactions using a mobile device
Understand the planning and replenishment methods available in Oracle Inventory including min-max planning, reorder-point planning, replenishment counting, and Kanban replenishment
Understand the overall inventory process in Oracle Inventory
Understand the structure of an inventory organization in Oracle Inventory
Understand the role of an item-master organization
Define items in Oracle Inventory
Learn to implement locator, revision, serial, and lot control for items, and perform transactions for such items
Understand the concept of move orders
Perform inventory transactions such as subinventory transfer and inter organization transfer
Set up shipping networks between inventory organizations and understand the significance of direct shipment and intransit shipment
Create an ABC ranking of items to be used in cycle counting and potentially in determining safety stock levels
R12.x Oracle SCM Applications Training Overview
In this Oracle Apps SCM Training course in Chennai, you will learn the basics of the Oracle Financial Applications, to include General Ledger, Purchasing, Payables, Fixed Assets, Order Management, Accounts Receivables, Cash Management, and Projects. Also, students will learn concepts that are included across these applications such as Suppliers, Customers, and Items. In addition to learning about these products, you learn how they work together in different flows to suit your business needs. Business flows include Procure to Pay and Order to Cash Flow. You will also be able to try many of these products in class using a series of hands on practices, which build on one another thus allowing you to experience both the tools and the workflow of which they are part.
This course will be applicable for customers who have implemented Oracle E-Business Suite Release 12 or Oracle E-Business Suite 12.1.
Greens Technology is a leading Oracle Apps SCM Training training institute in Chennai which offers you a world class Oracle Apps SCM Training by Oracle Apps SCM Training Certified IT professionals having more than 10+ years of industry experience. Students will be provided with Live Oracle Apps SCM Training Projects during the training.
Understand the Business Flows of the eBusiness Suite
Understand Oracle Procurement Flows and Products
Understand Oracle General Ledger
Understand Oracle Payables and Receivables
Understand Oracle Order Management
Understand Oracle Assets
Oracle Applications SCM Functional Training Content & Course Syllabus
Oracle Applications SCM Functional course content is exclusively designed with Basics through Advanced Concepts.
E-BUSINESS ESSENTIALS
Navigating in R12 Oracle Applications
Log in to Oracle Applications
Navigate from Personal Home Page to Applications
Choose a responsibility
Create Favorites and set Preferences
Use Forms and Menus
Enter data using Forms
Search for data using Forms
Access online Help
Run and monitor Reports and Programs
Log out of Oracle Applications
Introduction to Oracle Applications R12
Explain the footprint of R12 E-Business Suite
Describe the benefits of R12 E-Business Suite
Describe R12 E-Business Suite architecture
Shared Entities and Integration
Explain shared entities within R12 E-Business Suite
Describe key integration points and business flows between products in E-Business Suite (EBS)
Identify Key Business Flows and products involved in E-Business Suite (EBS)
Fundamentals of Flexfields
Navigating in R12 Oracle Applications
Describe Flexfields and their components
Identify the steps to implement a Flexfield
Define value sets and values
Define Key Flexfields
Define Descriptive Flexfields
Fundamentals of Multi-Org
Navigating in R12 Oracle Applications
Define Multiple Organization (Multi-Org)
Describe the types of organizations supported in the Multi-Org model
Explain the entities of Multi-Org
Explain how Multi-Org secures data
Identify key implementation considerations for Multi-Org
Define Multi-Org Access Control
Explain Multi-Org preferences
Explain Enhanced Multiple-Organization Reporting
Explain the concepts of subledger accounting
Fundamentals of Workflow and Alerts
Explain Workflow concepts
Describe the benefits of Workflow
You can contact us @ 89399 15577 or fill in the enquiry form to get detailed information about Oracle Apps SCML Training in Chennai. Join Greens Technology for Best Oracle Apps SCM Training in Chennai.
STUDENTS TESTIMONIALS