Talend

Training in Chennai
Learn Talend At GREENS TECHNOLOGY – No 1 Talend Training in chennai.
Call +91 89399 15577 For More Details. Register today for learning basic Talend Training in chennai.
With personal hands-on Talend training in Chennai, and optional follow-up mentoring, you can guarantee that your Talend training in Chennai investment provides the maximum benefit with Jobs and Certifications. Contact 89399-15577 for Talend Training in Chennai taught by experienced certified professionals with extensive real-world experience.
We provide Talend Studio for Data Integration Training in partnership with Talend® and is designed to help you master Big Data Integration Platform using Talend Open Studio to easily connect and analyze data.You'll use Talend ETL tool with HDFS, PIG and Hive on real-life case studies.
Recommended as Best Talend Training Institutes in Chennai!
Get Trained at GREENS TECHNOLOGY and become a Talend Guru!
About Talend Trainer
-Sai work as a Data Warehouse Architect for a Leading MNC in Chennai with 10+ years experience in Data Warehousing and contributing to the best Talend training in Chennai
Specialties
ETL & Data Warehouse Consulting using Talend and other ETL tools. 10+ years Talend experience Including Version 6
Our Talend Training
Greens Technology is recognized for its Talend Training in both retail and corporate market. We have trained above 28,000 students exclusively on Data Warehousing in last 7 years.All our trainers' expertises on both development and training which helps us deliver project based training.
All our trainings focuses on practical than theory model. We provide hands-on training experience which helps you Design and direct the ETL process, including data quality and testing easily at the end of the training program.

Our Talend content covers Analytic SQL, UNIX, Data Warehousing, Business Intelligence (BI), Talend and ETL Design process. We also provide ETL Testing training with our course which helps in ETL Testing. Our course design and classes leads to certification and more…

Our Talend courses completely cover Basic to advance contents and leads to Job Placement. Our retail batch strength is 5 / 6 and so we will be able to provide individual attention. We will guide you till completing your certifications and many students have cleared with 100% score.

We offer job assistance (subject to project availability and partner requirements) for positions in India, Singapore, USA and the UK.
Flexible Timings / Weekend classes Available.
Talk to the Trainer @ +91-89399 15577
Talend Training Syllabus
About Talend Training Course in Chennai
Talend Open Studio (TOS) is a wonderful open source Data Integration (DI) tool used to build end-to-end ETL solutions. This Talend course in Chennai, developed in partnership with Talend® is designed to not only help beginners to understand the art of data integration but to also equip them with Big Data skills. This Talend trainig course in Chennai aims to educate you about Big Data through Talend's powerful product "Talend for Big Data" (the first Hadoop-based data integration platform). Greens Technologys is the Best Talend training institute in Chennai.
BEST TALEND TRAINING INSTITUTE IN CHENNAI, 100% JOB ORIENTED TRAINING
Best Talend Training Institute in Chennai, 100% Job Oriented Training.
After completion of the Talend For Big Data Course in Chennai, you will be able to:
1. Understand the ETL concepts and How to solve the real time business problems using talend.
2. Understand Talend Architecture and its various components.
3. Gain familiarity with Talend tool to automate your complete Data Integration/Data Analysis/Data Warehousing requirements.
4. Implement the use cases to demonstrate the most frequently used transformations and components.
5. Interact with various types of source or target platform like Flat files (CSV, Fixed width), XML, Excel, Database, etc.
6. Implement the real time use case & project scenarios such as: Scheduling talend jobs, automation/parameterization, finding duplicates (data quality), data cleansing, Integrating (joining) various heterogeneous source system to achieve required target system.
7. Know that learning and expertise in TOS for DI is your best logical decision in taking the next big leap into Big Data world.
8. Access and work with Hadoop using talend.
9. How to play smart in Big Data environment (Hadoop).
10. How to build use cases in HDFS, Pig and Hive (the most demanded and futuristic skills).
11. Learn what is Talend, Talend Open Studio and its uses
12. Understand Data Integration and concept of propagation
13. Define how to aggregate data and T Map and its properties
14. Use format data functions, XML file in Talend and import/create metadata
15. Implement real-time Use Cases of Talend
16. Define ETL methods and ETL tools to connect with Hadoop
17. Work on project-Importing Oracle Data using Sqoop and Querying it using Hive
18. Prepare for Talend Data Integration Certified Developer Exam
Talend Training Course Highlights:
We are committed to provide Complete PRACTICAL Training and Complete REALTIME Training exclusively on Informatica. Study Material and Practice Material included during the course. We are proud to mention that we are the Best institutes to provide Talend COMPLETE PRACTICAL REALTIME TRAINING and hence, closely working with various companies in India. Most of the trainees are references from our previous students. You can trust us for your Talend Trainings! We are, today, one of the few best training companies providing complete practical trainings on Informatica
1) Two days free trial - If candidate likes this course, these days are adjusted in his actual schedule.
2) Live Project Exposure of Fortune companies.
3) Training by Subject Matter experts from CMM Level 5 companies
4) Running in two major financial cities of India – Chennai and Mumbai
5) Worldwide online training of Talend and corporate classes at affordable fees.
6) Our basic course worth more than the advanced course of other institutes/freelancers.
7) Free Interview preparations.
8) 100% free assistance for Talend certifications.
9) 100 % guarantee in succeeding the certification at affordable fees.
10) Also provide online training to students of foreign countries.
Learn Talend training from the Best Talend Institute in Chennai
Talend Certification Training In Chennai
Talend Data Integration v6 Certified Developer Exam
Talend Data Integration v6 Certified Administrator Exam
Talend Big Data v6 Certified Developer Exam
Talend Big Data Real Time v6 Certified Developer Exam
Talend Master Data Management v6 Certified Developer Exam
We teach Data Warehousing Talend Training courses with real time scenarios and give interview guidance. Join us to shape your career in Datawarehousing (DWH).
You can contact us @ +91 89399 15577 or fill in the Quick Enquiry form to get detailed information about Talend Training in Chennai. Join Greens Technology for Best Talend Training in Chennai.
STUDENTS TESTIMONIALS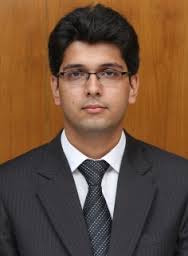 "Greens technology the best Talend training in chennai. I have seen many training institutions in Chennai. But GREENS TECHNOLOGY is the best institute for Data Warehousing. Especially the Trainer Mr. Sai is Excellent. He has such huge experience in real time. The training method was very good. They are providing latest version of tool with project support."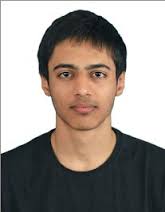 "I started Talend course with no knowledge at all,and i completed with lot of knowledge..this all because of sai..who is very good at explaining subject very clearly..sai--i know many people who knows subject and cannot express or explain it to students in an understandable way..but you rock the subject..one last thing sai,you are a very good instructor..so far in my experience you are the best..thanks for all the support"
Previous
Next