Game Design

Training in Chennai
Learn Game Design Training In Chennai At GREENS TECHNOLOGY – No 1 Game Design Training Institute In Chennai. Call @ 89399 15577 For More Details. Register today for learning basic Game Design Training to go for advanced Game Design Training in Chennai.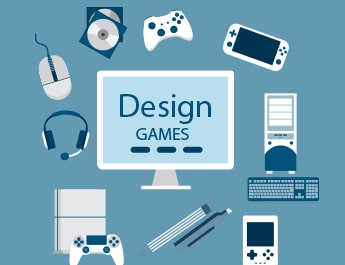 The Game Design and Development at Greens Technology is a full-time program. Its perfectly-balanced curriculum of Game Art, Design and Development helps students in seeking a vast career, be it as 3D Game Artist, Level Designer or Plugin/Tool Developer. This is a comprehensive course that trains you to conceptualize, design, and develop fully-operable games of different types like Board games and Digital games for different mediums like Mobile, Console, Computer, and Online games.
Get Trained at GREENS TECHNOLOGY and become a Game Design Guru!
Game Design TRAINING COURSE CONTENT
Need to Study Game Design and Development
Though we see various challenging games in mobiles and internet, it is not easy to develop a game just like playing them. Developing games is a serious business. Developing a game involves huge thought process and skilled handling of appropriate software. These attributes is not easy to develop overnight.
It is necessary to nurture these skills in each developer. At Greens Technology, this nurturing happens with every student.
Greens Technology Game Design and Development course is designed to impart peerless game design and development skills, commanding power to handle technical tools / software / programming languages, and an entrepreneurial spirit in students, for them to rule the future Gaming world.
What will You Learn?
The course will help you to:
Identify the right design elements to address a brief.
Understand the theory behind human and computer interaction.
Design data with analytical and technical considerations, and manage a database.
Understand software development cycle and data analysis techniques.
Use OOPS concepts in programming.
Understand the computer architecture, OS, Digital Logic and networking systems.
Develop interactive Web pages through action scripts.
Develop applications with high media content for smart phones.
Use emulators and real phones to test mobile applications.
Perform 2D game level designing.
Perform 3D modeling, texturing, lighting, rigging and rendering, with respect to games.
Understand the network of computers and mobile systems.
Use game engines in developing games.
Design and develop social applications.
Use Artificial Intelligence in developing games.
What can You be?
On completing this course, you can be:
3D Low Polygon Modeler
Texture Artist
3D Game Artist
3D Environment Artist
Effects Animator
Audio / Video Programmer
Character Animator
Plugin Developer
Level Designer
Tool Developer
Where can You be?
On completing this course, you can work at:
Game Design Studios
Game Development Studios
Simulation Industries
IT Corporate for Creative Process and Functions
User Experience Design Industries
Virtual Reality/ Augmented Reality Industries
Web Development Houses
You can contact us @ 89399 15577 or fill in the enquiry form to get detailed information about Game Design training in Chennai. Join Greens Technology for Best Game Design training in Chennai.
STUDENTS TESTIMONIALS