Oracle HRMS

Training in Chennai
Learn Oracle HRMS Training In Chennai At GREENS TECHNOLOGY – No 1 Oracle HRMS Training Institute In Chennai. Call @ 89399 15577 For More Details. Register today for learning basic Oracle HRMS Training to go for advanced Oracle HRMS Training in Chennai. .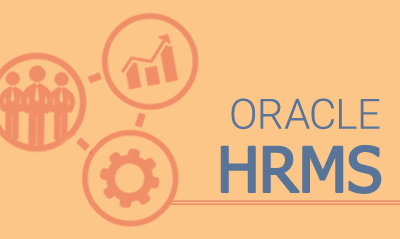 We are the best ORACLE HRMS Training Institute in Chennai. By providing Oracle HRMS Training in Chennai we are educating all of our students in complete topics. Oracle Apps HRMS trainers are well experienced experts and we are limiting the batch size to give better knowledge to all the students.
We are the best Oracle HRMS Training Institute by maintaining excellency in course syllabus comparing to any other institutes in Chennai.
This Oracle Human Resources (HRMS) training was designed by Parthiban. Srinivasan, an MBA with a firm understanding of financials eBusiness processing and Oracle database management. Also provide Oracle HRMS online training to students of foreign countries.
We are the group of Subject Matter Experts who provide full time/part-time support to train you. We provide quality education in terms of 100% full satisfaction or Money Back.
Regular Track and Fast Track can also be taken with 1-on-1 training and you can start from Any Date
Oracle HRMS training in Chennai provide Best Oracle Apps HRMS Training in Chennai and by the intention of students to do certifications in many new Oracle Courses. Like Oracle Apps DBA 11i/R12, Oracle Apps Distribution, Oracle Apps Finance, Oracle Apps Manufacturing, Oracle Apps SCM, Oracle Apps HRMS etc. Oracle HRMS Functional training makes those intentions in to live by providing Best Oracle Training. The following is the course content for Oracle Apps HRMS Functional Training in Chennai.
Get Trained at GREENS TECHNOLOGY and become a ORACLE Guru!
ORACLE HRMS TRAINING COURSE CONTENT
Oracle Apps HRMS Functional Training Course Content
What is an ERP
Introduction to Oracle Application E-Business Suite and its Architecture
Understanding Multi-Org Concept in Oracle Application
Understanding Oracle apps R12 MOAC (Multi-Org Access Control Model)
Oracle application System Administration
Creating Application Users
Functional Security and Application Security
Creating role based Responsibilities
Creating Custom Menus, Request Groups, Data Groups
Creating and managing Concurrent Programs and Reports. Standard request submission(SRS)
Profile Options in Oracle Applications
Value Sets and Flex fields in Oracle Applications
KFF and DFF
Overview of Alerts and Workflow
Fundamentals of Flexfields
Basics of Flexfields
Define Value sets
Define Key Flexfields
Define Descriptive Flexfields
Flex field enhancements in R12
Core HR
Introduction
Oracle HRMS Solutions
Business Processes in Oracle HRMS
Oracle HRMS Information Model
Overview of Enterprise Work Structures
Defining Common Data
Defining Descriptive Flex fields
Special Information Types and Extra Information Types in Oracle HRMS
Defining Lookups and Values
Creation a Business Group
Creation of Locations and Organizations Overview
Representing Financial Reporting Structure
Representing Legal and Government Reporting Structures
Defining Organization Information for Government Mandated Reporting
Representing Grades and Their Relationship to Pay
Representing Jobs and Positions
Position Hierarchies
Payroll
Introduction to Payroll Processing
Defining Payment Methods
Defining Elements
Making Batch Element Entry (BEE)
Overview of Payroll Processing
Running Prepayments
Difference Between Rollback, Retries, and Reversals
Balances
Reasons for Adjusting Balances
Viewing and Correcting a Quick Pay
Defining Bank FLexfield
Defining Payroll
How to create Data Loader Sheets
Recording Exchange Rates
Running a Payroll
Running the Costing Process
Correcting Results of Processing Using these Processes
Running a Quick Pay
Fast Formulas
Absence Management and PTO Accrual Plans
Introduction
Setting Up Absence Management
Managing Absences
Understanding the Accrual Plan Structure
Setting UP PTO Accrual Plans
Administering Accrual Plans
Adapting the Predefined Accrual Formulas
Changing the Net Calculation Rules
You can contact us @ 89399 15577 or fill in the enquiry form to get detailed information about ORACLE HRMS Training in Chennai. Join Greens Technology for Best ORACLE HRMS Training in Chennai.
STUDENTS TESTIMONIALS