Pega

Training in Chennai
Learn Pega At GREENS TECHNOLOGY – No 1 Pega Training in chennai.Call +91 89399 15577 For More Details. Register today for learning basic Pega Training in chennai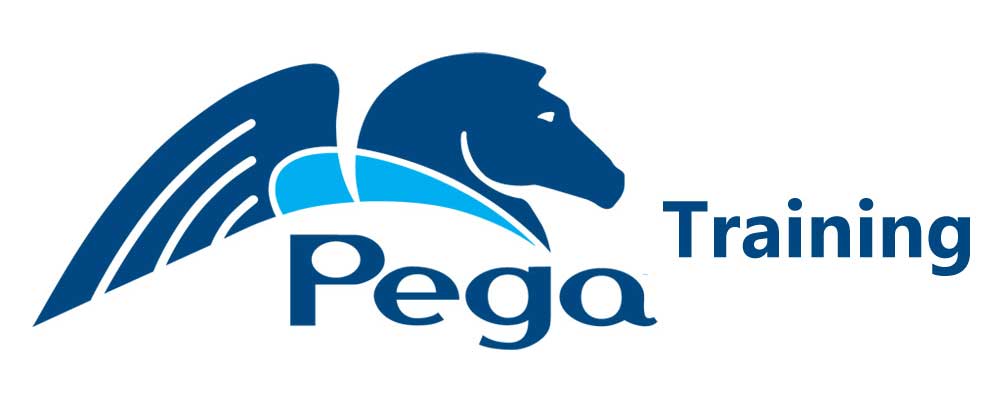 Learn PEGA from the Best Pega Training Institute in Chennai. Our Pega training in Chennai focuses on practical than theory model. We provide hands-on Pega training experience which helps you to get Job quickly at end of the training program.

Greens Technology provides Pega training course in Chennai to prepare you for Pega Certified CSA exam.
We offer Pega job assistance (subject to project availability and partner requirements) for positions in India, Singapore, Dubai and the UK.
Get Trained at GREENS TECHNOLOGY and become a PEGA Guru!
Pega Training In Chennai
Greens Technology offers best Pega Training in Chennai. Pega BPM Courses from real time experts with best Cost. Call our Pega Training Institute in Chennai @ 89399 15577. The Pega Training Chennai will cover various aspects of Pega 7 and PRPC 6.3, giving trainees the insight they will need to have when working at businesses with the Pega 7 product including SQL, Java, Pega accelerator frameworks, Pega Mobility framework 2.2
Be Pega Certified and add value to what you do, but remember Nothing can replace on the job experience.
About Pega Trainer
Mr.Nithesh, a Senior Pega certified professionals for a Leading MNC in Chennai with 9+ years experience in Pega PRPC, will lead a session about Pega 7 and PRPC 6.3 features and benefits in a hands-on environment. The focus of this session will be to demonstrate how business users can work with developers to create an application that will specifically address complex business processes.
He is among few of the Pega certified professionals in the World to achieve below certifications in his area of research.
- CPBA (Certified Pega Business Architect)
- CCBA (Certified Customer Service Business Architect)
- CCSA (Certified Customer Service System Architect)
- CDA (Certified DCO Architect)
- CSA (Certified System Architect)
- CSSA (Certified Senior System Architect)
- CLSA (Certified Lead System Architect)
- CPMC (Certified Pega Marketing Consultant)
Flexible Timings / Weekend classes Available.
Talk to the Trainer @ +91-89399 15577
Pega Training course syllabus
Our PEGA PRPC Training
Greens Technology is recognized for its Pega Rules Process Commander (PRPC) Training in both retail and corporate market. We have trained above 800+ students exclusively on PEGA in last 2 years.All our trainers' expertises on both development and training which helps us deliver project based training.
Greens Technology located in Adyar provides Pega training in Chennai designed and developed by PRPC certified experts. This Pega course provide you with the knowledge needed to master the world's leading BPM software. Our Pega training center in chennai options offer the flexibility of learning at your own pace, in the format that works for you and your schedule. Whether you choose online or instructor-led classroom training our courses provide you with the knowledge and hands-on experience required to successfully design, build, and deploy PRPC solutions. In addition, we help prepare you to become a Pega Certified Professional.
All our trainings focuses on practical than theory model. We provide hands-on training experience which helps you to work in Live environment at the end of the training program
What is Pega technology?
"Pega is a Business Process Management tool. It is developed on Java and uses OOP and java concepts. And the big advantage is we don't have to have to build the system from the scratch like any conventional programming. It is becoming popular because of that, though most conventional programmers would disagree."
What is PEGA application?
Pegasystems(Software Company) is the leading provider of business process management (BPM) and customer relationship management (CRM) software solutions. Pegasystems motto is "Build For Change" and their goal is to "eliminate software coding" and "automate manual work".
What is Prpc?
PRPC or PEGA Rules Process Commander is not a language/compiler etc. Its a BPM tool. It is used as a work flow processing tool in which you build applications and deploy them as web services or just intranet.
Who Can Learn Pega:
Pega is suitable forall IT professionals who look forward to become System Architects and Senior System Architects in future and become industry experts on the same. This course can be pursued by Java as well as non- Java background professionals though Java skill is an added advantage
Job Opportunity for Pega
Pega is hot in the market right now and there is tremendous amount of job opportunity waiting to be grabbed. In the current state market is short of good Pega professionals and the demand is so high. Hence Pega professionals are one of the highly paid in the market.
Pega Training Course Benefits
By the end of this course, you will be able to successfully:
Modify an existing application including data, user interfaces, automated business rules, and business process
Implement executable business requirements based upon use cases, business rules, user interfaces, and business processes
Apply Pega's SmartBPM® Methodology to develop and modify an application in a Build for change environment
In training Program we will build a real time application
Will focus more on Practical Training
Will Cover all the new Concepts in Pega 7.1 with real-time scenarios
Greens Technology in ADYAR is the BEST Pega training institute in Chennai which offers complete Pega training in Chennai by well experienced professionals having 8+ years of strong Pega PRPC experience with atleast 3+ in architecture role and strong Java development experience with CSSA certified Strong knowledge on integrating PRPC with other systems such as portals, reports, MQ, SOAP/EJB service Worked on PRPC with databases Oracle and application servers Websphere/ Weblogic Experience in requirement gathering, designing class structures and flows, code reviews and knowledge repository Experience in performance tuning, performance analyze, log analyze and defects fixing. We provide best and high quality training based on current industry standards. You can gain more knowledge about Pega, its implementation process on joining out Pega course.
Other Benefits:
We offer exclusive PEGA Training at CSA and CSSA level.
Tutorials on all Topics in PEGA
Examples & Assignments will be given for each topics covered
Will share the training videos for future reference
We will help you design & develop a mini project
Certification assistance with Certification dumps
24/7 support is given to the students.
Sharing the Live project documents
Mock Test & Mock Interview
Resume Preparation & Placement Assistance
Target Audience:
Any one from IT/Non IT domain, System Architects / Developers who want to learn how to develop PRPC applications using Build for Change® technology.
PEGA CPM Training and Certification in Chennai
The CPM Architect certification provides students with the recognition and credibility that demonstrates they know how to use Customer Process Manager
Introduction to CPM
CPM Architecture
Interactions
Service Processes
Dialog Management
Composite Frame
Portal Search and Datasource tabs
Advanced UI Options
Smart Interaction Management
Knowledge Management
Campaigns and Offers
Customer Satisfaction Surveys and Net Promoter
Quality Reviews and Coaching
Introduction to Channel Technologies
Delivery Business Results
You can contact us @ +91 89399 15577 or fill in the Quick Enquiry form to get detailed information about Pega Training in Chennai. Join Greens Technology for Best Pega Training in Chennai.
STUDENTS TESTIMONIALS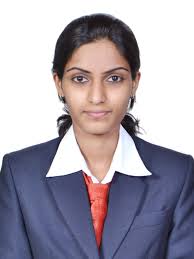 "Ram! I am really delighted about the Pega course and i am surprised to see the depth of your knowledge in all aspects of the Pega. I see that many architects with over 15+ yrs experience doesn't have the knowledge that you have. I really enjoyed your Pega Sessions, definitely look forward to learn more from you in the future. Thanks again.."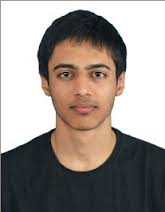 "I started Pega course with no knowledge at all,and i completed with lot of knowledge..this all because of Ram..who is very good at explaining subject very clearly..Ram--i know many people who knows subject and cannot express or explain it to students in an understandable way..but you rock the subject..one last thing Ram,you are a very good instructor..so far in my experience you are the best..thanks for all the support"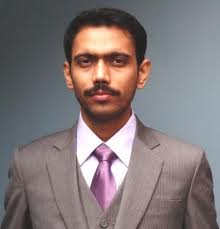 "I found the Pega course very good and learnt a few things previously not known...Well I am still in the process of learning new things but for me this learning process has become so easy only after I joined this course..as Ramesh is very organized and up to the point.. he knows what he is teaching and makes his point very clear by explaining numerous times. I would definitely recommend anyone who has any passion for Pega."
Previous
Next