Oracle Performance Tuning

Training in Chennai
Learn Oracle Performance Tuning Training In Chennai At GREENS TECHNOLOGY – No 1 Oracle Performance Tuning Training Institute In Chennai. Call @ 89399 15577 For More Details. Register today for learning basic Oracle Performance Tuning Training to go for advanced Oracle Performance Training in Chennai.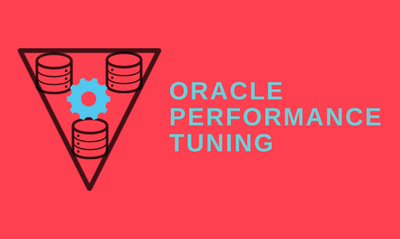 Rated as No 1 Oracle training institute in Chennai for Oracle High-performance SQL Tuning. Our Job Oriented Oracle SQL statement tuning training in chennai courses are taught by experienced certified professionals with extensive real-world experience. All our Best Oracle tuning training course in Chennai focuses on practical than theory model.
This Oracle Database 11g Performance Tuning training starts with an unknown database that requires tuning. You'll then learn the steps a DBA and PLSQL Developers performs to identify problem areas, diagnose common problems and fix them.
Get Trained at GREENS TECHNOLOGY and become a ORACLE Guru!
ORACLE PERFORMANCE TUNING COURSE CONTENT
Oracle Performance Tuning Training Course Description
This Oracle tuning training course shows real-world techniques that can cut overall response time by more than 50%. You will learn the secrets of Oracle tuning from one of the foremost experts in the industry. Dinesh Jaganathan remains one of the India's leading Oracle authors, with 12 books and more than 100 database tuning articles in many magazines, including Oracle Magazine. This intensive Oracle tuning training course is designed to provide an in-depth overview of Oracle internal structures and show how to tune Oracle's internal structures for maximum high performance.
SQL Statement Tuning Training Course Content
This Oracle SQL Tuning for Developers training in Chennai will help you explore Oracle SQL statement tuning. Learn how to write well-tuned SQL statements appropriate for the Oracle database.
the Oracle Database Architecture
Describe the major architectural components of Oracle Database server
Explain memory structures
Describe background processes
Correlate logical and physical storage structures
Introduction to SQL Tuning
Describe what attributes of a SQL statement can make it perform poorly
Describe the Oracle tools that can be used to tune SQL
Explain the tuning tasks
Introduction to the Optimizer
Describe the execution steps of a SQL statement
Explain the need for an optimizer
Explain the various phases of optimization
Control the behavior of the optimizer
Interpreting Execution Plans
Gather execution plans
Display execution plans, display xplan
Interpret execution plans
Greens Technology is a leading Oracle Performance Tuning training institute in Chennai which offers you a world class Oracle Performance Tuning training by Oracle Performance Tuning Certified IT professionals having more than 10+ years of industry experience. Students will be provided with Live Oracle Performance Tuning Projects during the training.
You can contact us @ 89399 15577 or fill in the enquiry form to get detailed information about Oracle Performance Tuning training in Chennai. Join Greens Technology for Best Oracle Performance Tuning training in Chennai.
STUDENTS TESTIMONIALS