Oracle SQL and PL/SQL

Training in Chennai
Learn Oracle SQL and PL/SQL Training In Chennai At GREENS TECHNOLOGY – No 1 Oracle SQL and PL/SQL Training Institute In Chennai. Call @ 89399 15577 For More Details. Register today for learning basic Oracle SQL and PL/SQL Training to go for advanced .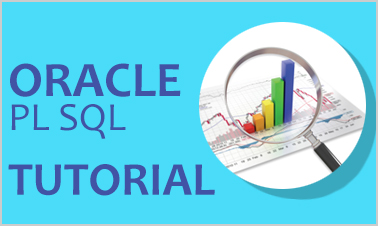 Expert Oracle SQL and PLSQL Training in Chennai topics taught by experienced Oracle Certified Professionals (OCP) with extensive real-world experience. All of our other Oracle training will incorporate the Oracle11g and 12c New features, providing complete practical training for the latest Oracle 11g and 12c release.
Awarded as the Best Oracle PL SQL Training Center in Chennai - We Guarantee Your Oracle Training Success in Chennai
Oracle PL/SQL Developer Certified Associates demonstrate expertise in building database-centric Internet applications for both Oracle 11g and Oracle Database 12c. Oracle Forms Developer Certified Professionals gain greater credibility, a higher level of efficiency, and improved job performance as application developers.
Get Trained at GREENS TECHNOLOGY and become a ORACLE Guru!
ORACLE SQL & PL/SQL TRAINING COURSE CONTENT
SQL
Structured Query Language is mainly designed for managing data stored in relational database management system (RDBMS). SQL can be used to perform task like retrieving data or updating data in a database.
There are n-number of relational database management system available in market that use SQL which includes Oracle, Sybase, Access, Microsoft SQL Server etc., and SQL is considered as the standard language for interacting with any RDBMS.
Syllabus
Introduction to SQL statements
How to write Basic SQL statements
Restricting and sorting data
Single Row functions
How to display the data from multiple tables
Aggregating data using group functions
Sub Queries
Producing Readable output with iSQL Plus
Creating and managing tables
Manipulating Data
Constraints
Views
GROUP BY clause
PL/SQL
PL/SQL is extension of SQL along with the procedural features of programming language. It supports conditional looping, variables and exceptions. It was introduced by Oracle Corporation in early 1990's to enhance the features of SQL.
Syllabus
Anonymous Block
Functions
Triggers
Packages
Procedures
Various control Statements
Conditional statements
Greens Technology is a leading Oracle SQL and PL/SQL Training institute in Chennai which offers you a world class Oracle SQL and PL/SQL by Oracle SQL and PL/SQL Training Certified IT professionals having more than 10+ years of industry experience. Students will be provided with Live Oracle SQL and PL/SQL Projects during the training.
You can contact us @ 89399 15577 or fill in the enquiry form to get detailed information about Oracle SQL and PL/SQL Training in Chennai. Join Greens Technology for Best Oracle SQL and PL/SQL Training in Chennai.
STUDENTS TESTIMONIALS