Informatica Data Quality 9.0.1

Training in Chennai
Learn Informatica Data Quality Training In Chennai At GREENS TECHNOLOGY – No 1 Informatica Data Quality Training Institute In Chennai. Call @ 89399 15577 For More Details. Register today for learning basic Informatica Data Quality Training to go for advanced Informatica Data Quality Training in Chennai.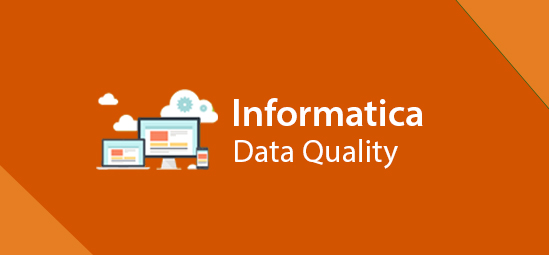 Greens Technology offers Hands-on Informatica Data Quality 9.0.1 for Individuals and Corporates by well experienced Informatica professionals having 12 years of Datawarehouse experience.
Duration: 4 Days , Fees: Rs 45,000 , Training methods: Classroom Based
Get Trained at GREENS TECHNOLOGY and become a Informatica Data Quality Guru!
Informatica Data Quality TRAINING COURSE CONTENT
Introduction
This four-day course introduces the student to the Informatica 9 Workbench through lecture and hands-on exercises. The course is designed for all users who are new to Informatica Data Quality.
Course Content
Informatica Analyst 9

Analyst GUI

Metadata and Data access/import

Column profiling

Frequency/Patterns/Statistics/Drill downs

Rule profiling

Out of the box rules

Custom rules

Reference tables management

Project collaboration

Data quality Score carding
Developer GUI

Developer Profiling includes:
I. Mid-stream profiling
II. Join analysis profiling
Building Data Quality mapplets and Rules

Data standardization

Data cleansing and parsing validate addresses

Identify duplicate records

Associate and consolidate matched records

Work with the data quality assistant
Who should attend?
New users of Informatica 9, including Business and Data Analysts
Data Quality Specialists and Developers and information consumers
Prerequisites
Knowledge of working in Windows GUI
After completing this course you should be able to:
Perform Column and Rule Profiling, Reference table management, Data quality scorecards, Standardization routines to cleanse and enrich data,

Address validation, identification of duplicate records

Implement Automatic and manual consolidation of records and Parameterization

Be able to navigate through the Informatica Analyst and Developer 9 Tools

Cover Metadata and Data access/import

Perform column and rule profiling

Learn how to manage reference tables (RTM)

Collaborate on projects

Perform Data Quality Score carding

Perform Developer Profiling including Join Analysis and Mid-Stream Profiling

Design and develop Data Quality mapplets and rules

Delivery Method: Public classroom training led by an Informatica Instructor
Training Highlights
Instructor Led Face2Face class

More interaction with student to faculty and student to student.

Detailed presentations. Soft copy of Material to refer any time.

Practical oriented / Job oriented Training. Practice on Software Tools & Real Time project scenarios.

Mock interviews / group discussions / interview related questions.

Test Lab is in Cloud Technology - to practice on software tools if needed.

We discuss about the real time project domains.

The teaching methods / tools / topics we chosen are based on the current competitive job market.
You can contact us @ 89399 15577 or fill in the enquiry form to get detailed information about Informatica Data Quality training in Chennai. Join Greens Technology for Best Informatica Data Quality training in Chennai.
STUDENTS TESTIMONIALS