Foreign Language

Training in Chennai
Learn Foreign Language At GREENS TECHNOLOGY – No 1 Foreign Language Training in chennai. Call +91 89399 15577 For More Details. Register today for learning basic Foreign Language Training in chennai.
Greens Technologies is a leading provider of Foreign Language Training in Chennai. India's Top Rated Foreign Language Training Institute conducts foreign language classes in French, German, Spanish, Japanese, Mandarin Chinese and English for adults and young learners, individuals and corporate clients.
Awarded as the Best Foreign Language Training Center in Chennai
Get Trained at GREENS TECHNOLOGY and become a Foreign Language Guru!
About Foreign Language Trainer
Greens Technologies is a private language institute that was set up in 2003, with the aim of imparting high quality language training to students at different levels, from Beginner to Advanced. Greens Technologies conducts foreign language classes in French, German, Spanish, Japanese, Mandarin Chinese and English for adults and young learners, individuals and corporate clients.
The accent is on the spoken word; learning is developed in small groups in an interactive, warm and friendly atmosphere. Handled by a team of highly skilled instructors, the courses focus on improving conversational skills and other aspects of foreign language learning through role play methods, lively discussion, extensive use of audio-visual aids and other state-of-the-art teaching materials.
We are in Chennai, India, and have our flagship centre in Adyar and OMR, which is a hub of commercial activity, and close to the Chennai IT corridor. In addition, from April 2017 onwards, we have launched our satellite "Greens Technologies Classrooms" in Bangalore, set up in collaboration with TIB Education and Training. Greens Technologies Classrooms will also be extended into other parts of the city, bringing our foreign language training courses closer to you, whichever part of Chennai you live, work or study in.
We train people from all walks of life: businessmen, managers, professionals, housewives, school and college students.
Greens Technologies centres are completely ICT-enabled. The classrooms are WiFi and have been equipped with other requisite infrastructure. Greens Technologies foreign language classes have been tailored to build in audio-visual elements using the internet and other digital content. Building ICT capability is a part of our commitment to continuously enhance the quality of the learning experience at Greens Technologies.
Flexible Timings / Weekend classes Available.
Talk to the Trainer @ +91-89399 15577
Foreign Language Training Syllabus
Top 10 Trending Foreign Language Courses
Greens Technologys caters to the needs of different groups through customized course design and schedules.
We offer both group classes as well as one-on-one sessions. Different categories of students are –
IT professionals
Applicants for immigration
Entrepreneurs
Office-goers
Housewives
School students
College students
Tourism and hotel management professionals
At Greens Technologys, we have a range of programmes that cater to the needs of different learner types; there are courses for individuals, corporate and young learners which are described more fully in each of the relevant sections.
Japanese language Course Overview
Greens Japanese Language School & Cultural Center is conducting Japanese Language courses from the basic to advance levels in Chennai, India.
The Japanese language courses are conducted by professional native Japanese teachers and Indian Japanese teachers . Students are being prepared for Comprehensive Japanese Test (C-JAT) and Japanese Language Proficiency Test (JLPT).
Comprehensive Japanese Test (C-JAT) is an Online test and can be taken from anywhere in the world 24X7, 365 days. This makes it the most flexible language test available for Japanese Language Poficiency.
Considering the importance of speaking and writing training in any language, Greens Japanese Language School introduced CJAT in order to train and test the students in speaking and writing skills in addition to the reading comprehension, grammar, kanji and listening skill. CJAT has 5 levels. They are as follows:
The JLPT exam is conducted by Japan Foundation in association with Japan Educational Exchanges and Services has five levels viz. JLPT N5 for basic, JLPT N4 as Low intermediate, JLPT N3 as intermediate, JLPT N2 as Advance level and JLPT N1 as Native Level. Students of each level are tested on their Reading Comprehension skills, Grammar & Kanji skills and Listening skills
JLPT will be held twice a year on first Sunday of July and December all over the world. Examinations are held in India at New Delhi, Mumbai, Pune, Kolkata, Chennai, Shantiniketan and Bangalore
Equvalent of JLPT to C-JAT Levels are given Below:
Table
The .table-responsive class creates a responsive table which will scroll horizontally on small devices (under 768px). When viewing on anything larger than 768px wide, there is no difference:
| JLPT Levels | C-JAT Levels | Proficiency | Syllabus |
| --- | --- | --- | --- |
| JLPT N5 | C-JAT I (C1) | Basic | Knows around 100 Kanji and 800 words |
| JLPT N4 | C-JAT II (C2) | Intermediate | Knows around 300 Kanji and 1500 words |
| JLPT N3 | C-JAT III (C3) | Advance | Knows around 600 Kanji and 3000 words |
| JLPT N2 | C-JAT IV (C4) | Business | Knows around 1000 Kanji and 6000 words |
| JLPT N1 | C-JAT V (C5) | Fluent | Knows around 2000 Kanji and 10,000 words |
Japanese Language Courses at Greens:
We are committed to provide Complete PRACTICAL Training and Complete REALTIME Training exclusively on Informatica. Study Material and Practice Material included during the course. We are proud to mention that we are the Best institutes to provide Talend COMPLETE PRACTICAL REALTIME TRAINING and hence, closely working with various companies in India. Most of the trainees are references from our previous students. You can trust us for your Talend Trainings! We are, today, one of the few best training companies providing complete practical trainings on Informatica
German Language Courses at Greens:
The German Language is considered as one of the best foreign Language in India. Studying German Language Classes in Chennai helps you not only to study abroad but also you can do online part-time jobs. Even people can act as translator for foreigners who visit India. German Course is an additional advantage for your job profile. With the concepts of studying German Course in Chennai, you can even do development concepts and various research works. Indian companies boost employees to study German so that they can go abroad for job opportunities.
Our online and classroom training consists of the following
Listening
Reading
Writing
Basic skill works
Plenty of listening activities
Basic pronunciation rules
Speaking of interaction and situational exercise
German Classes in Chennai are more fruitful to our trainee. People in Germany love to travel, so you can even labor as a translator for them.
Levels in German Certification
Level 1: German A1 Certification
Level 2: German A2 Certification
Level 3: German B1 Certification
Level 4: German B2 Certification
Level 5: German C1 Certification
Level 6: German C2 Certification
RPA training in Chennai Reviews
Greens Technology Reviews given by our students already completed the training with us. Please give your feedback as well if you are a student.
Best RPA Training in Chennai

" I am glad to have taken complete RPA course in Greens Technologys. It helped me a lot in understanding various concepts before which I was depending on many other sources. I will recommend this course to beginners as well as experienced developers/ admins to attend the courses offered by Dinesh @ Greens Technologies Adyar. The course curriculum is meticulously prepared and also followed without any compromise. Thus, the beginners can understand how to begin learning a vast technology without any confusion. In my case, attending this course, helped me firstly how to learn the subject in a different approach (understandings basics level to in depth concepts), instead of rushing through various text books or online sources. Dinesh explains every concept in a very interesting way and it always creates an excitement in learning more about RPA . Moreover the material, notes from training also helps us prepare for interviews, RPA certification, real time projects as well.
RPA Related Training Courses in Chennai
Blue Prism Training in Chennai
RPA Training Venue:
Are you located in any of these areas - Adyar, OMR, Mylapore, Chromepet, Medavakkam, Porur, Saidapet, K.K.Nagar, Kilpauk, Kodambakkam, Madipakkam, Villivakkam, Sholinganallur, St. Thomas Mount, T. Nagar, Tambaram, Teynampet, Thiruvanmiyur, Thoraipakkam,Vadapalani, Velachery, Nandanam, Nanganallur, Nungambakkam, Pallikaranai, Perungudi, Ambattur, Aminjikarai, Adambakkam, Anna Nagar, Anna Salai, Ashok Nagar, Besant Nagar, Choolaimedu, , Egmore, Ekkattuthangal, Guindy, Virugambakkam and West Mambalam.
Our Adyar office is just few kilometre away from your location. If you need the best RPA training in Chennai, driving couple of extra kilometres is worth it!
You can contact us @ +91 89399 15577 or fill in the Quick Enquiry form to get detailed information about Foreign Language Training in Chennai. Join Greens Technology for Best Foreign Language Training in Chennai.
STUDENTS TESTIMONIALS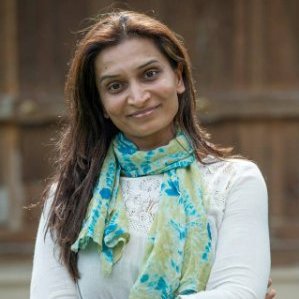 "I want to thank you for your incredible efforts and sharing your vast knowledge. I am feeling lucky to have attended your great batch. You are awesome Karthik, I am not sure when i will be able to attain 50% of your knowledge but i got a lot inspired by you. I will keep in touch and will always try to learn from you as much as I can. Thanks once again Karthik."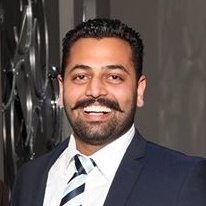 "Dear Karthik, RPA training has been outstanding. You have covered every aspect of the RPA which would boost the confidence of the attendee to dive into greater depths and face the interviews subsequently. I feel confident after attending the RPA course. I am sure you would be providing us your valuable high level guidence in our initial realtime project . Each of your session is a eye opener and it is a great joy to attend your RPA training. Thanks and Kindest Regards."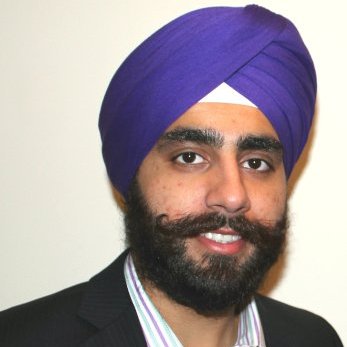 "I thought I knew RPA until I took this course. My company sent me here against my will. It was definitely worth and I found out how many things I was doing wrong. Karthik is awesome. but i got a lot inspired by you. I will keep in touch and will always try to learn from you as much as I can. Thanks once again Karthik""
Previous
Next