3D Design

Training institute in chennai
Learn 3D Design At GREENS TECHNOLOGY – No 1 3D Design Training institute in chennai. Call 89399 15577 For More Details. Register today for learning basic 3D Design Training and Placement institute in chennai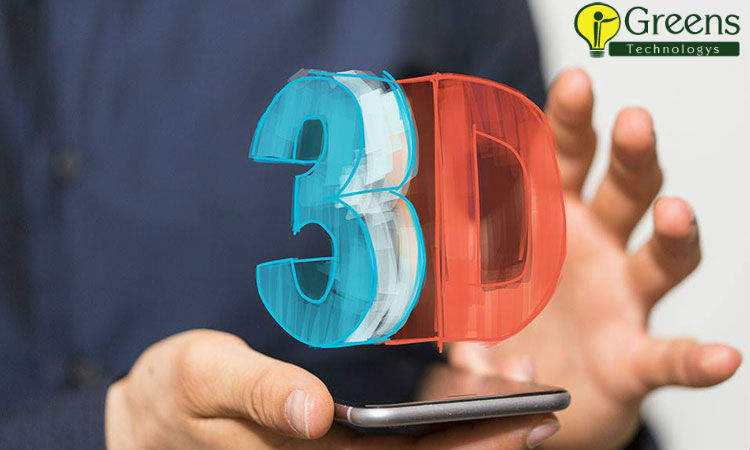 The trend of seeing things digitally before investing money in real-time production of products, like robots, electrical machineries, automobiles, high-raise buildings and so on has set a major growth in the Animation industry. Also, the outsourcing of animation production to India by the world's biggest studios and recent setup of animation hubs in India by top studios are fuelling the growth of the industry. As per a report from KPMG, the Animation and VFX industry is estimated to grow at a CAGR of 17.2% over 2017-2021 to reach a size of INR 131.7 billion.
Realizing the increasing opportunities in the field, Greens Technology has designed this course that would enable students to build a strong foundation in 3D production pipeline and specialize either in architectural visualization or in the development of 3D models for games, depending on each student's passion/skill set.
Get Trained at GREENS TECHNOLOGY and become a 3D Design Guru!
3D Design Training institute in chennai
Course Features
Specification

3D Design

Course

Higher Diploma

Duration

6 or 3 Months

Levels

4 Levels

Accreditation

Partnered with NSDC

Education Loan

Available
Course Content
3D Production Pipeline
Preproduction Techniques
Research and Visual Exploration
Cinematography & Storyboarding
Choice of Specialization – Architectural Visualization / 3D Modeling for Games
Audio, Video Editing
Career Opportunities
On successfully completing this course, the students can position themselves in Media Organizations as a:
Architectural Visualizer
3D Artist
Game Artist
Video Editor
Course Duration
2 hours class on alternate days (Monday, Wednesday, Friday (OR) Tuesday, Thursday, Saturday)

2 hours class every day (Monday to Saturday)
Recommended by Students as No 1 3D Design Training Institute in Chennai!
Do not wait anymore! Call Us @ +91 89399 15577 to know more about 3D Design Training in Chennai. You can also contact us by submitting the Quick Enquiry form on the right side of this page to know more about the 3D Design Course in Chennai.
STUDENTS TESTIMONIALS