SQL DBA

Training in Chennai
Learn SQL DBA Training In Chennai At GREENS TECHNOLOGY – No 1 SQL DBA Training Institute In Chennai. Call @ 89399 15577 For More Details. Register today for learning basic SQL DBA Training to go for advanced SQL DBA Training in Chennai.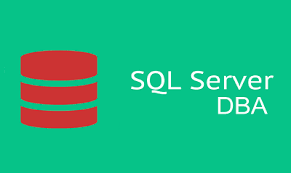 Greens Technologies is a leading provider of SQL Server DBA Training in Chennai. Excellent syllabus with Placements and Microsoft certifications.
Rated as NO 1: SQL DBA Training Institute in Chennai provides Real-time and Practical Trainings exclusively on SQL Server technologies. SQL DBA Training in Chennai has been providing the best possible SQL DBA Course in Chennai on both Classroom Trainings and Corporate Trainings for more than Seven years. Our SQL DBA training courses include SQL Server Development, SQL Server Database Administration (SQL DBA), Microsoft Business Intelligence (MSBI) and Windows & SQL Azure. At SQL DBA Training Institute, we provide Complete PRACTICAL & REALTIME Trainings with Certification Guidance, Case Studies and Projects exclusively on Microsoft SQL Server 2008, 2008 R2 and SQL Server 2012.
Real-time Practical SQL DBA Training designed to work with all major SQL Database Administration activities including DB Design, Normalization Rules, Stored Procedures, Indexes, Joins, DB Maintenance, Query Tuning, HA/DR, AAG and SQL Cluster Issues. Study Material, 24x7 Lab, Certification and Job Support with one Realtime Project included in the course. Versions: SQL Server 2012 & SQL Server 2014
Get Trained at GREENS TECHNOLOGY and become a SQL DBA Guru!
SQL DBA TRAINING COURSE CONTENT
SQL DBA Training Content & Course Syllabus
SQL DBA is a cloud-based, software-as-a-service (SaaS) system that enables human resources, payroll, and financial system functions.
SQL DBA course content is exclusively designed with Basics through Advanced Concepts. This SQL course is specifically designed as per the Microsoft Official Curriculum (MOC) to provide COMPLETE PRACTICAL Training on SQL Server 2008, R2 and 2012 Production Database Administration (SQL DBA).
T-SQL [BASIC SQL SERVER]
SQL Server Design Architecture
Database Design Techniques
Table Design Principles
Data Integrity & Consistency
Aliasing & Naming Conventions
Schema Creation & Namespace
Views and Data Security
JOINS and Sub Queries
Indexes and Performance
Index Selectivity & Options
Stored Procedures & Tuning
Functions and Limitations
DML and DDL Trigger Types
System Objects & Metadata
Cursors Usage and Issues
Synonyms and Limitations
Transaction ACID Properties
Transaction Locks and Memory
Query Hints & Tuning Options
New Functions in DENALI
IIF and RESULT SETS in DENALI
BASIC ADMINISTRATION
Transaction Isolation Levels
Blocking Issues & Deadlocks
Partitioning Strategy & Tuning
DB Snapshots and Usage
Backup Strategies & Tuning
Restore and Recovery Options
Replication Techniques
Peer - Peer Replication
Replication Issues & Alerts
Log Shipping and Issues
Database Mirroring and Issues
Security Management & Issues
SQL Server Performance Tuning
Troubleshooting Issues
Resource Governor (I/O Issues)
Error Handling Measures
Import - Export Techniques
Tempdb Issues and Sizing
Database Cloning and Issues
Indirect checkpoints
Optimizing SSIS Packages
Contained Databases in DENALI
Security Audits in DENALI
ADVANCED ADMINISTRATION
Certificates and Signatures
Cryptography & Security Keys
Service Broker Implementation
Query Troubleshooting & Tuning
SQL Server Profiler & Filters
DB Engine Tuning Advisor
Data Movement Procedures
SMO Connection & BCP Tool
Maintenance Plans & SSIS
SQL CMD & Remote Access
Database Mail and Alerts
SQL Server Clustering Issues
Server and DB Upgrades
Server Migrations & Testing
Policy Based Management
MSDTC and Server Linking
Client Level Statistics & Tuning
CPU, IO and Memory Issues
Always-On Availability Groups
Contained Databases in DENALI
Optimizing SSIS Packages
You can contact us @ 89399 15577 or fill in the enquiry form to get detailed information about SQL DBA training in Chennai. Join Greens Technology for Best SQL DBA training in Chennai.
STUDENTS TESTIMONIALS