Oracle DBA

Training in Chennai
Learn Oracle DBA Training In Chennai At GREENS TECHNOLOGY – No 1 Oracle DBA Training Institute In Chennai. Call @ 89399 15577 For More Details. Register today for learning basic Oracle DBA Training to go for advanced Oracle DBA Training in Chennai.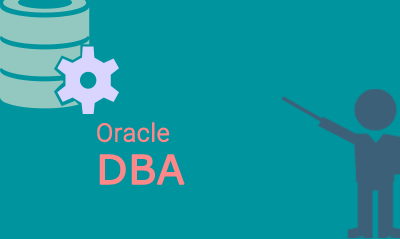 Best Oracle DBA Training Institute in Chennai provides Real-time and placement focused Oracle DBA training in chennai. Greens Technology provides Oracle Certified Professional DBA Training Course with Day-to-Day and Real Time Scenarios Oracle DBA Project Oriented Training with Interview guidance.
Our Oracle DBA Training Course in Chennai offers Hands on Practical training towards Oracle SQL, PL/SQL, DBA, RAC, Data Guard, ASM, RMAN, Goldengate, Performance Tuning. We are the Best Oracle DBA Training Institute in Chennai in-terms of syllabus and expert training. Our Oracle DBA classes are designed for the professionals who are looking forward to increase their market value through knowledge upgradation and for the working professionals who want to explore their career.
Get Trained at GREENS TECHNOLOGY and become a ORACLE Guru!
Oracle DBA Training COURSE CONTENT
Oracle DBA Training Course Highlights:
This Oracle SQL Tuning for Developers training in Chennai will help you explore Oracle SQL statement tuning. Learn how to write well-tuned SQL statements appropriate for the Oracle database.
Two days free trial - If candidate likes this course, these days are adjusted in his actual schedule.
Live Project Exposure of Fortune companies.
Training by Subject Matter experts from CMM Level 5 companies
Running in two major financial cities of India – Chennai and Mumbai
Worldwide online training of Oracle DBA professional and corporate classes at affordable fees.
Our basic course worth more than the advanced course of other institutes/freelancers.
Free Interview preparations.
100% free assistance for Oracle certifications.
100 % guarantee in succeeding the certification at affordable fees.
Also provide online training to students of foreign countries.
Learn Oracle DBA training from the Best Oracle Institute in Chennai
SQL Statement Tuning Training Course Content
Oracle Database 11g Administration Workshop I Training
Exploring the Oracle Database Architecture
Oracle Database Architecture Overview
Oracle ASM Architecture Overview
Process Architecture
Memory structures
Logical and physical storage structures
ASM storage components
Installing your Oracle Software
Tasks of an Oracle Database Administrator
Tools Used to Administer an Oracle Database
Installation: System Requirements
Oracle Universal Installer (OUI)
Installing Oracle Grid Infrastructure
Installing Oracle Database Software
Silent Install
Creating an Oracle Database
Planning the Database
Using the DBCA to Create a Database
Password Management
Creating a Database Design Template
Using the DBCA to Delete a Database
Managing the Oracle Database Instance
Start and stop the Oracle database and components
Use Oracle Enterprise Manager
Access a database with SQLPlus
Modify database installation parameters
Describe the stages of database startup
View the alert log
Access dynamic performance views
Manage the ASM Instance
Set up initialization parameter files for ASM instance
Start up and shut down ASM instances
Administer ASM disk groups
Configuring the Oracle Network Environment
Use Enterprise Manager to create and configure the Listener
Enable Oracle Restart to monitor the listener
Use tnsping to test Oracle Net connectivity
Identify when to use shared servers and when to use dedicated servers
Managing Database Storage Structures re
Storage Structures
How Table Data Is Stored
Anatomy of a Database Block
Space Management in Tablespaces
Tablespaces in the Preconfigured Database
Actions with Tablespaces
Oracle Managed Files (OMF)
Administering User Security
Database User Accounts
Predefined Administrative Accounts
Benefits of Roles
Predefined Roles
Implementing Profiles
Managing Data Concurrency
Data Concurrency
Enqueue Mechanism
Resolving Lock Conflicts
Deadlocks
Managing Undo Data
Data Manipulation
Transactions and Undo Data
Undo Data Versus Redo Data
Configuring Undo Retention
Implementing Oracle Database Auditing
Describe DBA responsibilities for security
Enable standard database auditing
Specify audit options
Review audit information
Maintain the audit trail
Database Maintenance
Manage optimizer statistics
Manage the Automatic Workload Repository (AWR)
Use the Automatic Database Diagnostic Monitor (ADDM)
Describe and use the advisory framework
Set alert thresholds
Use server-generated alerts
Use automated tasks
Performance Management
Performance Monitoring
Managing Memory Components
Enabling Automatic Memory Management (AMM)
Automatic Shared Memory Advisor
Using Memory Advisors
Dynamic Performance Statistics
Troubleshooting and Tuning Views
Invalid and Unusable Objects
Backup and Recovery Concepts
Part of Your Job
Statement Failure
User Error
Understanding Instance Recovery
Phases of Instance Recovery
Using the MTTR Advisor
Media Failure
Archive Log Files
Performing Database Backups
Backup Solutions: Overview
Oracle Secure Backup
User-Managed Backup
Terminology
Recovery Manager (RMAN)
Configuring Backup Settings
Backing Up the Control File to a Trace File
Monitoring the Flash Recovery Area
You can contact us @ 89399 15577 or fill in the enquiry form to get detailed information about Oracle DBA training in Chennai. Join Greens Technology for Oracle DBA Training in Chennai.
STUDENTS TESTIMONIALS