German Language

Training in Chennai
Learn German Language At GREENS TECHNOLOGY – No 1 German Language Training in chennai. Call +91 89399 15577 For More Details. Register today for learning basic German Language Training in chennai.
Greens Technologies, Awarded as the Best German Language Training Center in Chennai. India's Top Rated Foreign Language Training Institute in Chennai conducts German language classes in Adyar and OMR for adults and young learners, individuals and corporate clients.
Get Trained at GREENS TECHNOLOGY and become a German Language Guru!
About German Language Trainer
Has completed the C2 R#8220;Grosses deutsches Sprachdiplom" level in German from the Goethe Institut in Berlin.
Has worked across sectors in corporate organizations, including experience as a German language specialist in publishing and E-Commerce.
Has the equivalent of a C1 level in French, and has worked as a French language specialist.
Has taught German classes in Chennai at Greens Technologys across levels, from A1 to B2.
The German Language
The German language is spoken in a number of countries in West, Central and Eastern Europe.
About 100 million people in Europe use German as their main language. After English, it is the second most spoken second language in Europe, and is one of the premier business languages.
It is spoken widely as a first language in Germany, Austria, Switzerland, Luxembourg and Liechtenstein.
German is one of the official languages of the European Union, and one of the three working languages of the European Commission, along with English and French.
German is the secondly most commonly used scientific language, and the second most used content language for websites.
Certification
Greens Technologys German classes in Chennai for both the Flair and Affinity programmes are conducted at different levels:
A1 & A2 at the basic level & B1 & B2 at the intermediate level.
These levels are as defined by the Common European Framework of Reference for Languages (CEFR), which is a guideline for language proficiency put together by the Council of Europe. The CEFR framework for language proficiency has become the global standard, and is the most widely recognized system in use worldwide.
Greens Technologys issues our own certificates to learners of our German language courses at each of these levels based on their attendance, participation and performance in assessments.
As a part of the coursework, German learners are also prepared for the international German "Start Deutsch 1 & 2" (A1 & A2) and "Goethe-Zertifikat B1 & B2" (B1 & B2) examinations which are aligned to the CEFR levels as described above, and they can acquire international certification by appearing for these examinations in Chennai itself.
Opportunities in the rapidly shrinking world
Rapid progress across all fields in the world has implications for all of us, in that the world is becoming a smaller place than ever before. Development has been taking place at a blistering pace especially in the fields of telecommunication, media and information technology, in the last decade and a half.
In this scenario, integrating with the world has become one of the key success factors in determining the rate of development – and what better way to integrate with the rest of the world, than to speak the languages the world speaks?
With globalization becoming part of the Indian reality, people increasingly work in multicultural teams. In this environment, knowledge of foreign languages as well as intercultural skills is crucial to successful team work.
In India, BPOs, call centres, information technology, e-commerce and software companies, translation and interpretation agencies, are all throwing up more and more career opportunities, in which the value of knowledge of a foreign language is increasing dramatically.
Flexible Timings / Weekend classes Available.
Talk to the Trainer @ +91-89399 15577
German Language Course Syllabus in Chennai
German language Course Overview
In India, German has been a very popular language at the College level, particularly with Engineering students in fields as diverse as Automotive, Mechanical, Biotechnology and Electronics & Communication.
This stems from the fact that there are strong possibilities of further studies in German universities for Engineering students. Such education is highly subsidised, making quality higher education available at an affordable price.
Germany is also very open to providing employment opportunities and work visas to tech workers from other parts of the world, including India.
Universities and employers in Germany often place a lot of emphasis on prior knowledge of the German for students and job seekers.
In the corporate sector, India has a number of German MNCs with joint venture interests, including Bajaj Allianz, Henkel, Daimler Chrysler, Adidas Marketing, the BOSCH Group, BASF, Carl Zeiss and several others.
As in the case of French and Spanish, the emerging BPO and Call Centre businesses in India have further fuelled the demand for those with knowledge of German.
German Language Courses at Greens:
The German Language is considered as one of the best foreign Language in India. Studying German Language Classes in Chennai helps you not only to study abroad but also you can do online part-time jobs. Even people can act as translator for foreigners who visit India. German Course is an additional advantage for your job profile. With the concepts of studying German Course in Chennai, you can even do development concepts and various research works. Indian companies boost employees to study German so that they can go abroad for job opportunities.
Good Language institutes with highly qualified resources are a boon for people from all walks of life.
German & French Classes at Greens:
Our courses have globally recognised syllabus based on Common European Framework of Reference for Languages (CERN). Our multiple and flexible batches cater to the needs of students*, professionals*, teenagers and anyone else with a passion for learning a new language. Our key deliverables to the learner are excellent reading, writing, speaking and listening skills imparted by audio visual tools.
Skills acquired by the end of each course are:
A1 – Beginners
understand what you hear in everyday situations
obtain relevant information from short written messages, public notices and classified advertisements
state and understand figures, quantities, times and prices
fill in personal details and basic information on forms
write brief personal messages
introduce yourself in a conversation and answer simple personal questions
formulate and respond to common everyday queries and requests
A2 – Elementary Level
understand the main content of everyday conversations as well as brief announcements or phone messages
obtain the most important information from short newspaper articles, advertisements and notice boards
fill in ordinary forms in shops or at banks or government offices
write messages about your immediate situation
introduce yourself and exchange personal details in a conversation
ask and answer questions in conversations about everyday topics
agree on something or make arrangements in everyday conversation
B1 – Independent Usage Level
understand key points of information about work, school and leisure when standard language is being used
handle most situations that one would encounter when traveling in German-speaking countries
express oneself simply and coherently on familiar topics and areas of personal interest
talk about experiences and events, describe dreams, hopes and goals, and provide brief explanations and statements of purpose
Please visit our Course Schedule page to see the details of upcoming German A1, A2 and B1 batches and French A1 batch.
*In Germany and France, native language is a must for job positions and studentship. Germany has set language requirements to qualify for a position or studentship in the country.
German Customised Language Training at Greens:
We do German and French language training to Corporates, Universities, Colleges and Schools based on requirements.
German Customised Language Services at Greens:/span>
We do the professional language services on request.
translation
documentation
proof reading
consulting
German classes in Chennai Reviews
Greens Technology Reviews given by our students already completed the training with us. Please give your feedback as well if you are a student.
Best German Training in Chennai

Success is all about making the right choices at the right time.
"I have been part of the A1 German course at Greens Technologys and I would like to convey that the course was very interactive and helped me to fall into the track of the language with ease. The management has been very accomodative and supportive throughout. Also, the faculty has been extremely encouraging and patient and that helped a great deal as I signed up for the Beginners Level. The experience has given me confidence to go ahead with the next level.
"Greens Technologys" is one such choice that I have made. I am here in Germany doing my Masters in Commercial Vehicle Technology at Technical University, Kaiserslautern. I did my A1 level and A2 level in Greens Technologys between October 2013 and February 2014. The best part about Greens Technologys was the individual attention that we got.
German grammar is difficult to understand with 'Artikel' but Priyanka Mam's teaching methodology made it easier to understand. In fact, I liked the grammar part the most. After, scoring 80 in both A1 and A2 exams, I started applying for German universities with high confidence.
With good A1 and A2 score supporting my academic performance, I got my admission letter from 3 universities for 2014 winter. Again with choices in front of me, I chose Masters in Commercial Vehicle Technology to pursue my dream. This course is an interdisciplinary course with three engineering modules – Mechanical, Electrical and Computer Science. With a bachelors in Mechanical Engineering, learning other modules is both challenging and interesting. Importance of German Knowledge is quite evident from the day one in Germany. Master's course taught me much more than just subjects – adapting to a new environment, culture, managing finances, improving my personal skills. So far so good, I am presently doing my Internship in Mercedes Benz trucks, near Stuttgart.
I wish to thank "Greens Technologys" for being the most important reason for my admission into German University.
Wishing you students all the very best as well!!
Top 10 Trending Foreign Language Courses
German Training Venue:
Are you located in any of these areas - Adyar, OMR, Mylapore, Chromepet, Medavakkam, Porur, Saidapet, K.K.Nagar, Kilpauk, Kodambakkam, Madipakkam, Villivakkam, Sholinganallur, St. Thomas Mount, T. Nagar, Tambaram, Teynampet, Thiruvanmiyur, Thoraipakkam,Vadapalani, Velachery, Nandanam, Nanganallur, Nungambakkam, Pallikaranai, Perungudi, Ambattur, Aminjikarai, Adambakkam, Anna Nagar, Anna Salai, Ashok Nagar, Besant Nagar, Choolaimedu, , Egmore, Ekkattuthangal, Guindy, Virugambakkam and West Mambalam.
Our Adyar office is just few kilometre away from your location. If you need the best German training in Chennai, driving couple of extra kilometres is worth it!
You can contact us @ +91 89399 15577 or fill in the Quick Enquiry form to get detailed information about German Language Training in Chennai. Join Greens Technology for Best German Language Training in Chennai.
STUDENTS TESTIMONIALS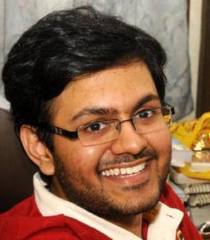 "My greetings to .net God Narendran of Greens temple.As a .net Pilgrim i have gained power of .net.I know what iam before entering to this holy place and now i know i have acquired magic power of .net.With your blessings iam going to enter in to programming world.I wish there was some way of showing my gratitude for all what you have done for me....Loving You...... UrsForever"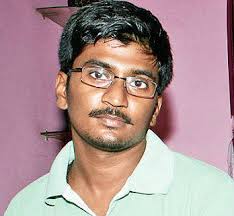 "I would like to say few words about dotnet training in adyar greens technology. It is really bestdotnet training center in the whole india i can say, i have never seen such an excellent faculty like Mr.Narendran...who is the best faculty. i feel very lucky and blessed to be a student of Mr.Narendran. He is the energetic person hyperactive. Student like me Does'nt feel bore in his class at all. I was irregular to my college but i was never absent to his class. I really love his way of class. thank you greens and thank you narendran sir. "
Previous
Next