Cognos

Training in Chennai
Learn Cognos At GREENS TECHNOLOGY – No 1 Cognos Training in chennai.
Call +91 89399 15577 For More Details. Register today for learning basic Cognos Training in chennai.
Best Institute for Cognos Training in Chennai offers Job Oriented Hands-on Cognos Training, Datawarehouse Training, Business Intelligence Training with Placement by well experienced IBM Cognos professionals having 12 years of Datawarehouse experience.
We provide Cognos 10 Training, Cognos TM1 training, MicroStrategy Training based on current industry standards. All our sessions are completely practical and interactive paired with Realtime Methodologies, Project Scenarios and Interview Guidance exclusively on Informatica.

Recommended as Best Cognos Training Institutes in Chennai!


Cognos Course Fee:
:
(Cognos Business Intelligence) with a price of Rs. 9,500/-
Try two Cognos FREE CLASS to see for yourself the quality of training
Duration: 55 - 60 hours
Get Trained at GREENS TECHNOLOGY and become a Cognos Guru!
About Cognos Trainer
As a Trainer, Mr.Ram work as a BI Consultant for a Leading MNC in Chennai with 12+ years experience in both software development and training and very keen in delivering the BEST Cognos Business Intelligence Trainings. The trainee can simply depend on Ram for his excellent Real Time examples on every part of the concept paired with in-depth discussions and Datawarehouse recommendations. All sessions are completely practical and very much interactive.
Specialties
ETL & Data Warehouse Consulting using Cognos and other ETL tools. 8+ years Cognos experience Including Version 10
Please Note: Trainer is a Realtime Expert and Currently working for one MNC. Hence all the Training Schedules (timings) are fixed. No One - One Trainings can be provided as of now.
Cognos Course Highlights:
We are committed to provide Complete PRACTICAL Training and Complete REALTIME Training exclusively on Informatica, Cognos and Data Modelling. Study Material and Practice Material included during the course. We are proud to mention that we are the Best institutes to provide Cognos COMPLETE PRACTICAL REALTIME TRAINING and hence, closely working with various companies in India. Most of the trainees are references from our previous students. You will get complete Hand On training for your Informatca Trainings! We are, today, one of the few best training companies providing complete practical trainings on Informatica.
We offer job assistance (subject to project availability and partner requirements) for positions in India, Singapore, USA and the UK.
To get more details about Cognos training in Chennai or fill our
enquiry form
to get more information about Cognos training in Chennai.
Join Cognos – the best Cognos Training Center in Chennai!
Interested in registering for a free demo session? please call us +91-9840496320
Flexible Timings / Weekend classes Available.
Talk to the Trainer @ +91-89399 15577
Cognos Training Syllabus
Cognos Business Intelligence Training and Certification
Get IBM Cognos certified and become your team's Cognos Business Intelligence expert. Cognos Certification provides you with new opportunities to help improve your productivity, enhance your marketability, and increase your career success—regardless of your job title.
Cognos Certification Tracks
IBM Certified Administrator
IBM Certified Designer
IBM Certified Developer
IBM Certified Solution Expert
IBM Certified Specialist
Cognos training benefits
My batch sizes are generally very small size 5-7 members OR 1 to 1 also, so students receive direct, hands-on training from us.
100% practical training only. It is not a slide show training program / theory class program. At the end of this class, definitely you will refer your colleagues / friends / relatives for my training.
Conducting regularly online- training for US peoples in all time zones (PST,CST,EST,HST,MST)
Installation of Softwares in your desktop / laptop will be done.
Will be provided self evaluation testing software, exam simulator, dumps & books with this training.
Continuous support is provided for any of your on-site problems. assistance will be provided and you will be recommended to some of IT development firms.
For Cognos Corporate Training
I will be more comfortable, if you could restrict the group not to exceed 20 persons.
Training hours will be 40 Hrs/paper in view of 20 participants.
Hardware for the required training should be provided by you, like Hall, Projector, and Furniture.
I will be bringing my laptop for training purpose, which should be allowed in to your premises.
Cognos BI Developer Corporate Training in Chennai
Cognos BI is one of the leading BI tools in the industry. Cognos BI developer training covers the basics of DW&BI, Cognos Connection, different studios like, Query Studio, Report Studio, Advanced Report Studio, Analysis Studio and Event Studio. It also covers Business Insight that includes building and managing dashboards. The modeling tool, Framework Manager is covered extensively to train the participants on how to prepare and build objects and metadata to be used in reports.
Cognos Training Course Content
Datawarehousing Concepts
What is DWH?
Characteristics of Datawarehouse
Difference between OLTP and DWH
Architecture of DWH
Various BI tools
Types of DWH
Types of Dimensional Data Modeling
Surrogate key
Types of Dimension
DW & BI Basic Concepts
RDMBS Introduction
DW Architecture
Star Schema
Snowflake Schema
Conceptual Data Model
Logical Data Model
Physical Data Model
Data Mart
OLAP, MOLAP, ROLAP
Cubes
BI Uses
Dimensional Model
Fact Tables
Lookup Tables
Hierarchy
Cognos Vs Other BI Tools
BI Vendor Comparison
Introduction to IBM Cognos
Cognos 10.1 Architecture
Content store
Content Manager
Dispatcher
Cognos Vs Other OLAP tools
Product Overview
New Features of Cognos 10.1
IBM Cognos Connection
Understanding Packages
Components of Cognos Connection
Personalizing Cognos Connection
Organizing the Reports
Activity and Scheduling
Properties
Create New Page
Job
Workspace
My Inbox
My preference
Cognos Query Studio
Types of Reports
(List, Cross tab (Pivot) & Chart)
Filters
Prompts
Calculations
Grouping
Sections and Sorting
Aggregate Functions & Calculations
Page Breaks
Conditional Styles & Formatting
Apply Template
Preference settings
Report Studio
Report Templates
Formatting Reports
Grouping, Sorting
Summarizing data
Report Sections
Working with Variables
Parameters
Filters
Multiple Filter
Prompts
Cascading Prompt
Types of Prompt
Conditional Formatting
Report Functions & Calculations
Repeater Table
Using Maps
Advanced Chart Options
Multiple Page Report
Export Into Different
Format PDF,XML,XL,CSV
Validate Report
Report Studio Advanced
Using other toolbox objects
Conditional Style
Table of contents Reports
Using Bookmarks
Master Detail Report
Conditional Block
Unlocking Objects
Managing Report queries
Drill through reports
Report Bursting
Using External Data
Query Expressions
Query Calculations
Layout Calculations
Generated SQL/MDX Query
Active Reports
Analysis Studio
Analysis Studio Fundamentals
Nest Data in Crosstabs in Analysis Studio
Create Analysis with Multiple filter
Reusable analysis
Build Advanced Crosstabs in Analysis Studio
Focus with Filters in Analysis Studio
Extend the Analysis
Event Studio
Introduction to Event Studio
Create an agent
Add tasks to an agent
Run an agent through its lifecycle
Schedule an agent
Business Insight
Dashboards – Introduction
Create Dashboard
Value Filter
Slider Filter
Using RSS Feed
Using web Page
Content Pane
Widgets
Sort, Filter and Calculate data
Advanced Filters
Lab & Exercise
Business Insight Advanced
BI - Advanced : Interface
Create Different types of Reports
Reporting Styles
Create dashboard objects
Summarize data and Create Calculations
Adding Filters
Cognos Framework Manager
Objects Introduction
Metadata Modelling
Design & Create a Project
Data source connection
Namespaces
Database view
Business view
Presentation view
Cardinality Relationships
Model Query Subjects
Data source Query subjects
Query items
Determinants
Regular Dimension
Measure Dimension
Model Filters, Prompts & Calculations
Business Logic
Preparing the Metadata
Creating Star Schema
Data level Security
Object Level Security
Package Level Security
Verify Objects
Performance Tuning
Create & publish Packages
Cognos Training Course Highlights
Trainers with 6 - 12 years experience in the industry
Extensive coverage of all types of reports and all studios
Demo will be performed for all types of reports, dashboards and scorecards
Most suitable for BI developers with/without prior BI knowledge
Advanced Cognos BI Developer Training in Chennai
Cognos BI is one of the leading BI tools in the industry. Cognos BI developer advanced training covers Metric Studio, Metric Designer and Transformer. Basic knowledge of BI reporting and multi dimensional cubes is a pre requisite for this training.
Metric Studio
Identify scorecards, metrics, and metric types
Organize metrics with strategies
Track initiatives with projects
View metric history
Address problems with actions
Monitor status visually with diagrams
Verify metric details
Quickly access important metrics
Create a scorecard
Create metrics
Enter metric values
Customize Metric Studio
Report on Metric Studio data
Metric Designer
Import data into scorecards using Text files Export Data
Metric designer introduction
Create Metric Extracs
Cube based Metrics extract
Relational framework manager based extract
Execution
Schedule and publish extracts
Create a complete extract, publish and execute.
Transformer
Transformer Overview
Data Sources in Transformer
Dimensions
Define Measures
Measures Allocation
Build cubes
Drill through in Cognos
Cognos BI Administrator Training in Chennai
Cognos BI is one of the leading BI tools in the industry. Our Administrator course is having an extensive coverage of topics needed for the Administrators to perform better in a corporate environment. The training starts with an introduction to Cognos BI, Architecture, Installation, Security Configuration, Explains Security Model, User Management, Cognos Connection Administration, Data Source connection management, Job scheduling, Dispatcher, Services, and Performance Tuning.
IBM Cognos Administration Introduction
BI Environment
Role of the Administrator
IBM Cognos workflow process.
Configuration user interface
IBM Cognos Architecture
BI Environment
Cognos Workflow
Content Manager
Content Store
Cognos Installation and Configuration
Pre Requisites
New Cognos Installation
Configure with web server
Configure without we server
Cognos Configuration Settings
Mail server settings
Content store connection
Security Configuration
NTLM Security
Virtual Directory
Windows NT setup
LDAP
Security setup in Cognos Configuration
Security connection information
IBM Cognos Security Model
User
Groups
Default authorization
Authentication and authorization
Security policies
Secure administrative capabilities
Security settings after installation.
Security in Cognos Framework Manager
Create User, Group in Cognos
Create new user, Group in
Cognos directory
Administrative capabilities
Admin IBM Cognos Connection
Understanding Packages
Components of Cognos Connection
Personalizing Cognos Connection
Organizing the Reports
Properties
Create New Page
Job
Workspace
My Inbox
My preference
New Data source Connection
Single source Database connection
Dynamic Query Mode
Cube Connection
Administer the IBM Cognos BI
Server Environment
Dispatcher
Services
Monitor all bi services
Set preference
Manage Content in IBM Cognos Administration
Import Cognos Content
Export reports, Folders, Packages Into deployment.
Content Maintenance
Manage Run Activities
Current Activities
Past Activities
Upcoming Activities
Manage Schedules
Manage Run Activities
Present Report to Consumer
Consumer capabilities
Self Querying
Jobs Scheduling
Create Schedule
Create Jobs
Scheduling Options
Delivery Type
Dispatcher and Services
Dispatcher in detail
All Services
Properties of Services
Performance Tuning
Over View of Performance Tuning
Performance tuning settings
Services
You can contact us @ +91 89399 15577 or fill in the Quick Enquiry form to get detailed information about Cognos Training in Chennai. Join Greens Technology for Best Cognos Training in Chennai.
STUDENTS TESTIMONIALS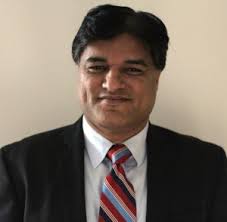 "Greens technology the best Cognos training in chennai. The training was superb and the instructor was brilliant. I've read popular books on Cognos but I would not have understood the principles of BI if he had not gone in depth on the fundamentals with examples. It's so critical to get this understanding to be successful in the BI world."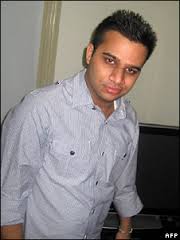 "OGNOS course is designed well and the Datawarehouse concepts explained in a very clear style which also made my learning fun. I would recommended this course for anyone wanting to take up the Cognos.I started Cognos course with no knowledge at all,and i completed with lot of knowledge..this all because of Ram..who is very good at explaining subject very clearly..Ram--i know many people who knows subject and cannot express or explain it to students in an understandable way..but you rock the subject..one last thing Ram,you are a very good instructor..so far in my experience you are the best..thanks for all the support"
Previous
Next