Ethical Hacking

Training in Chennai
Learn Ethical Hacking At GREENS TECHNOLOGY – No 1 Ethical Hacking Training in Chennai. Call 89399 15577 For More Details. Register today for learning basic Ethical Hacking Training in Chennai.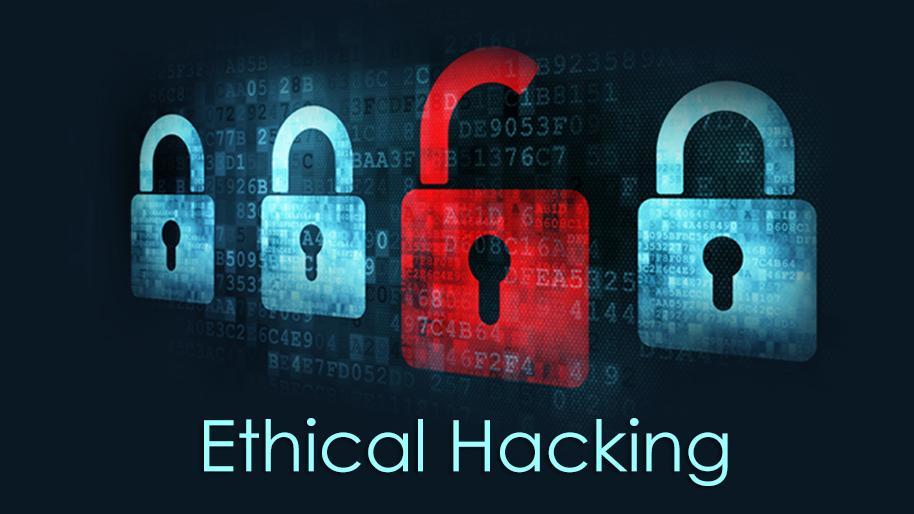 Greens Technology provides Certified Ethical Hacking course in Chennai with practical session both online and classroom. Learn ethical hacking course from information security experts in chennai and across india. It is the best Ethical Hacking Institutes in Chennai. The training provided here is exceptional. The Ethical Hacking Course offered here is designed according to the updated trends in ethical hacking. The time and duration of the courses are flexible; we also provide weekend courses for the convenience of working professionals. The faculties who work with us are experts in ethical hacking. Ethical hacking Training in Chennai has become very popular today.
Get Trained at GREENS TECHNOLOGY and become a Ethical Hacking Guru!
About The Trainer
-Since 2004, Vasanth has been teaching IT, everything from forensics to network security. Vasanth is an Security Architect in the Information Technology at Wipro, in Chennai, India. Courses he has taught during the past 13 years
Flexible Timings / Weekend classes Available.
Ethical Hacking Course
WHAT IS Ethical Hacking?
Ethical hacking and ethical hacker are terms used to describe hacking performed by a company or individual to help identify potential threats on a computer or network. An ethical hacker attempts to bypass system security and search for any weak points that could be exploited by malicious hackers. This information is then used by the organization to improve the system security, in an effort to minimize or eliminate any potential attacks.
Career in Ethical Hacking
One of the most in-demand positions in this field is that of an ethical hacker—an IT professional who purposefully penetrates networks and systems to find and fix potential vulnerabilities. If you're looking to put on your "white hat" and infiltrate systems for good, this position can be a great career opportunity. Depending on your experience and skills, you can earn over $100,000 per year.
To help job seekers learn what's involved in becoming an ethical hacker and the responsibilities of the position, we spoke with IT security professionals, instructors and certified hackers themselves. Here, we highlight the skills and certifications needed to rise to the top of the talent pool.
Become an Ethical Hacker
Ethical hacking is the ability to identify vulnerabilities in an organization's network or infrastructure, and then address the issues to prevent incidents or attacks. Learn how to perform penetration testing and gain the knowledge and skills you need for a career in information security. Learn about common and emerging threats to systems.Practice using tools to test networks and identify risks.Implement countermeasures to prevent cybersecurity attacks.
What You'll Learn
Footprinting
Network scanning
Enumeration
Packet sniffing
Social Engineering
DoS/DDoS
Session hijacking
Webserver and web application attacks and countermeasures
SQL injection attacks
Wireless encryption
Cloud computing threats
Cryptography ciphers
Penetration testing
Ethical Hacking and Countermeasures 9 Course Outline
1. Introduction to Ethical Hacking
2. Footprinting and Reconnaissance
3. Scanning Networks
4. Enumeration
5. System Hacking
6. Malware Threats
7. Sniffing
8. Social Engineering
9. Denial of Service
10. Session Hijacking
11. Hacking Webservers
12. Hacking Web Applications
13. SQL Injection
14. Hacking Wireless Networks
15. Hacking Mobile Platforms
16. Evading IDS, Firewalls, and Honeypots
17. Cloud Computing
18. Cryptography
Recommended by Students as No 1 Ethical Hacking Course in Chennai!
Join GREENS TECHNOLOGYS and become a professional Ethical Hacker, we provide excellent Ethical Hacking Course in Chennai with Certification. Contact us (89399 15577) to join our next batch of Ethical Hacking Training in Chennai. You can also contact us by submitting the Quick Enquiry form on the right side of this page to know more about the Ethical Hacking Course in Chennai
STUDENTS TESTIMONIALS
For More Testimonials